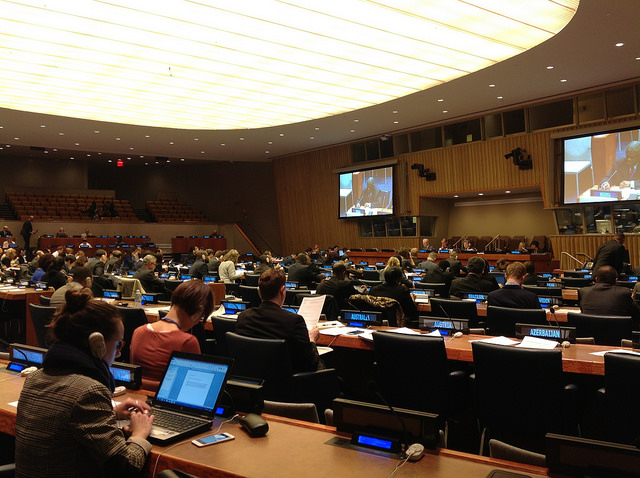 October at the United Nations in New York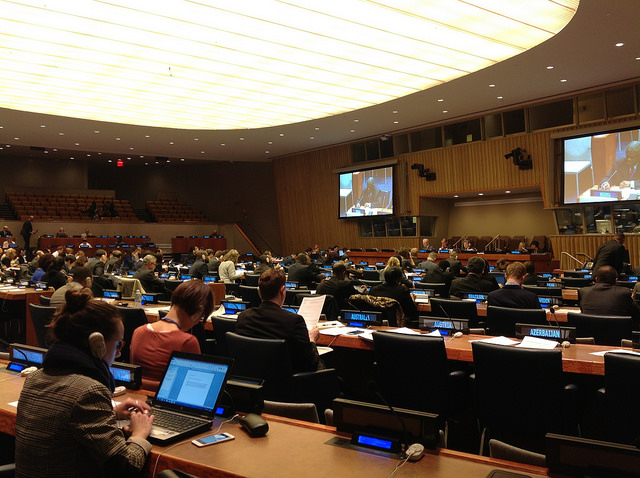 The leadership of the Campaign to Stop Killer Robots will be in New York on 19-20 October to conduct outreach at the UN General Assembly's annual First Committee on Disarmament and International Security, which opened on 8 October and is chaired by Ambassador Karel van Oostrom, permanent representative of the Netherlands to the UN in New York. Nations are not expected to take any formal decisions on autonomous weapons at this month-long meeting, but for the third year in a row, many are using the opportunity to express their views on autonomous weapons in their statements. (See the extracts posted below)
The Campaign to Stop Killer Robots calls on states to preemptively ban weapons systems that would select targets and use force without meaningful human control. It supports continued deliberations on "lethal autonomous weapons systems" at the Convention on Conventional Weapons (CCW) in Geneva in 2016, but believes it's time for states to step-up their CCW talks on autonomous weapons by agreeing to a more substantive outcome-oriented mandate instead more informal discussions. An ambitious mandate is needed so that states can act with the urgency that this issue demands.
Since the Campaign to Stop Killer Robots was created by a small group of NGOs at a meeting in New York on 19 October 2012, it has grown into a global coalition of more than 55 NGOs. Calls to prohibit autonomous weapons have multiplied and include:
Campaign Activities
The Campaign to Stop Killer Robots is undertaking several activities in New York, including:
On 16 October at 15:00, the global coordinator of the Campaign to Stop Killer Robots, Ms. Mary Wareham, who also serves as advocacy director for the Arms Division of Human Rights Watch, will deliver the campaign's statement to UNGA First Committee. @hrw @marywareham @bankillerrobots
On 20 October, Campaign to Stop Killer Robots representatives and guests will address a media briefing followed by a side event briefing for UN First Committee delegates in cooperation with Costa Rica. Speakers include artificial intelligence expert Professor Toby Walsh of the University of New South Wales in Sydney, Australia. Walsh helped draft and was one of the first signatories on the July 2015 artificial intelligence open letter calling for a ban on autonomous weapons. He also chairs the international committee of the executive council of the Association for the Advancement of Artificial Intelligence (AAAI).
Bilateral meetings with government representatives and United Nations officials including the UN Secretary General's Acting High Representative for Disarmament, Mr. KIM Won-soo
Approximately 20 representatives from the Campaign to Stop Killer Robots are attending the UNGA First Committee on Disarmament and International Security, including:
For more information, see