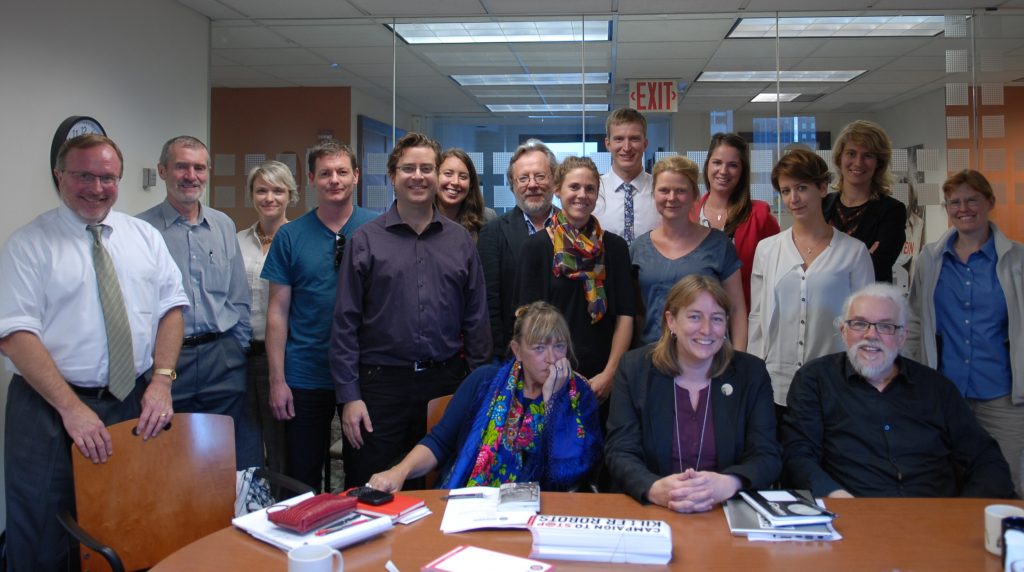 Formed by the following non-governmental organizations (NGOs) at a meeting in New York on 19 October 2012 and launched in London in April 2013, the Campaign to Stop Killer Robots is an international coalition working to preemptively ban fully autonomous weapons. See the Chronology charting our major actions and achievements to date.
Steering Committee
The Steering Committee is the campaign's principal leadership and decision-making body. It is comprised of six international NGOs, a regional NGO network, and four national NGOs that work internationally:
Human Rights Watch
Amnesty International
Article 36
Association for Aid and Relief Japan
International Committee for Robot Arms Control
Mines Action Canada
Nobel Women's Initiative
PAX (formerly known as IKV Pax Christi)
Pugwash Conferences on Science & World Affairs
Seguridad Humana en América Latina y el Caribe (SEHLAC)
Women's International League for Peace and Freedom
This Overview provides a brief description of Steering Committee member organizations, while this Terms of Reference reviews the campaign's governance.
Coordinator
The global coordinator of the Campaign to Stop Killer Robots is Mary Wareham at Human Rights Watch in Washington, DC. Email. wareham[@]hrw.org, Twitter. @marywareham.
Membership
See Who We Are for the list of members of the global coalition and How to Join for information on how to endorse the Call for a Ban and join the campaign.