With growing digital dehumanisation, the Stop Killer Robots coalition works to ensure human control in the use of force. Our campaign calls for new international law on autonomy in weapons systems.
Formed in October 2012 and publicly launched in 2013, we operate globally with 180+ member organisations. A united voice with national, regional and international affect. We are a vibrant, inclusive team driving change to protect our shared humanity for the future.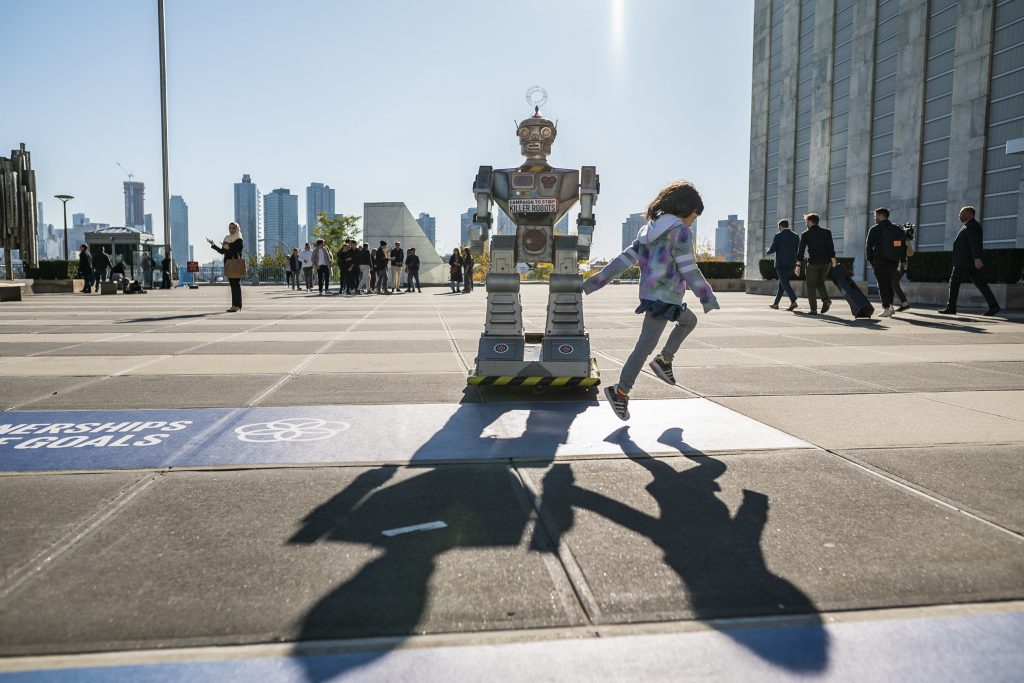 Our structure
Stop Killer robots is led by our Steering Committee of NGO's drawn from it's membership. Our staff team supports the work of our membership and our international campaign.
For more on our Steering Committee
Stop Killer Robots staff team
Working remotely across continents
Automated Decision Research team
We monitor developments in the area of autonomy in decision-making. For more on this work, visit our website at www.automatedresearch.org.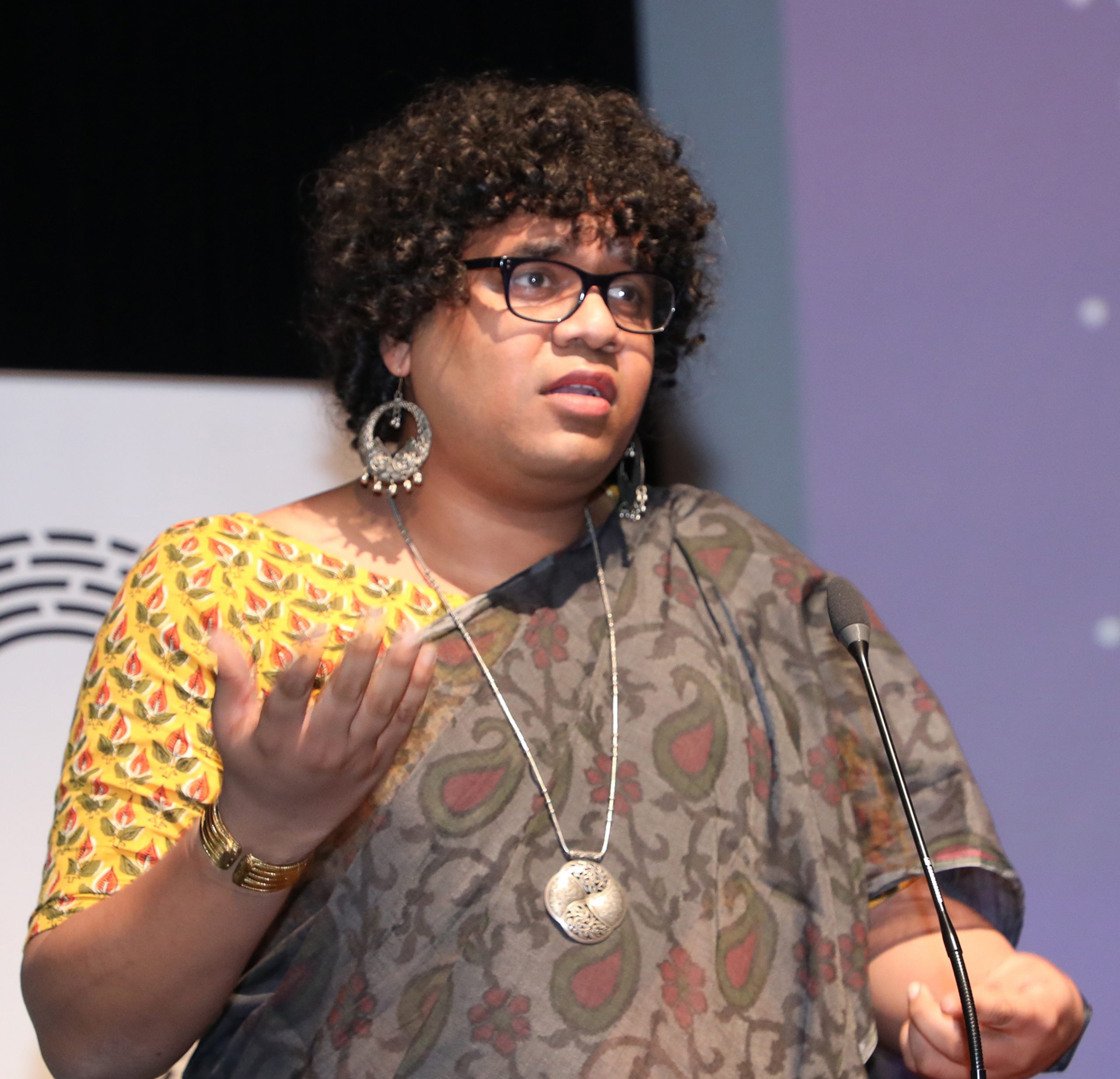 Sai Bourothu (she/her)
Sai Bourothu (she/her)
Sai works as a researcher on the Automated Decision Research team and is based out of New Delhi, India. In her role, she researches the legal, social, and policy impacts of automated decision making.
She previously worked on police and prison accountability in the Commonwealth, with a focus on Trans* and Queer people in conflict with the law. Sai holds a Master's in social work from the Tata Institute of Social Sciences, Mumbai, with a specialization in Criminology and Justice.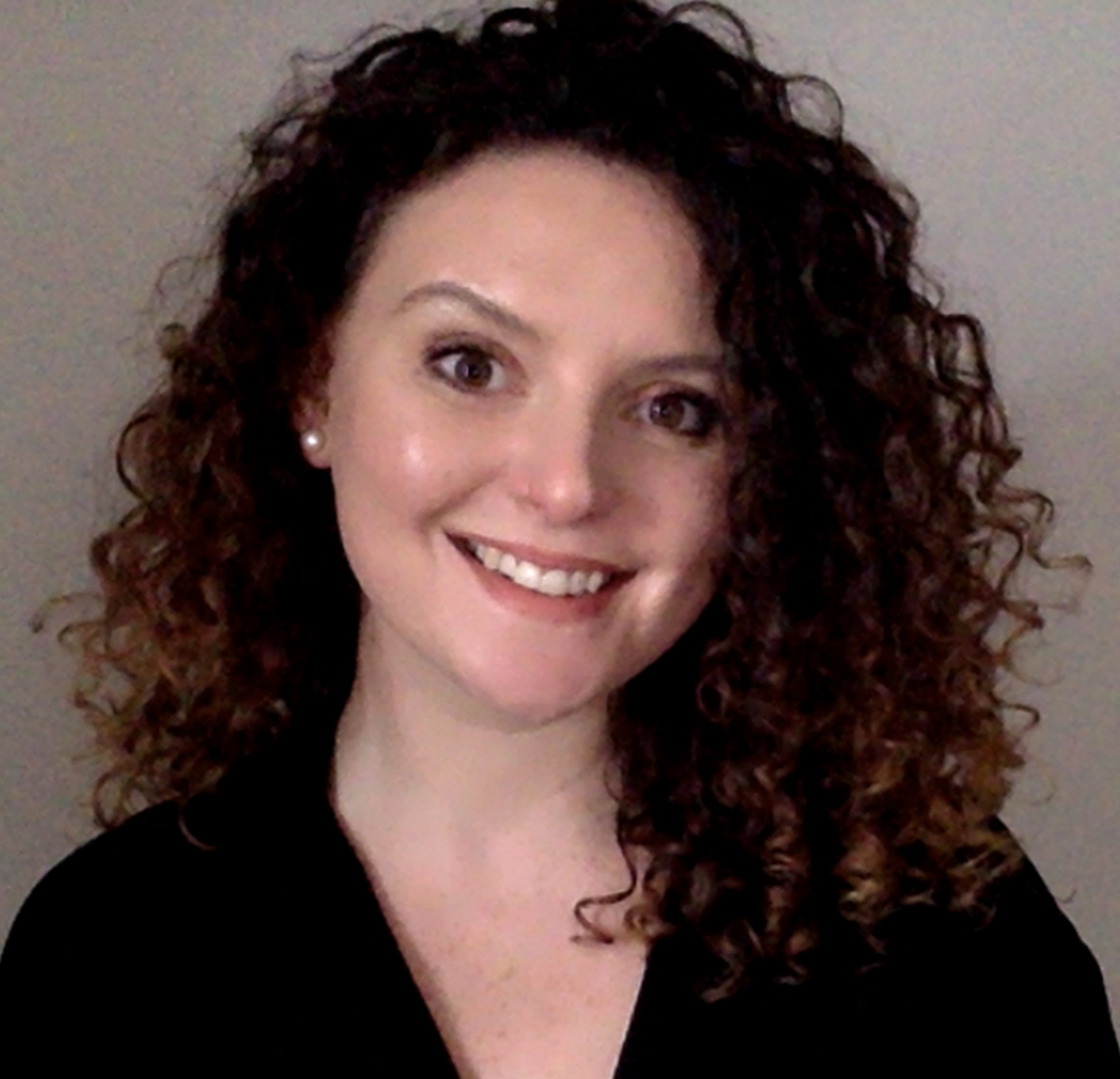 Catherine Connolly (she/her)
Catherine Connolly (she/her)
Dr. Catherine Connolly is the Automated Decision Research Manager.  She holds a PhD in International Law & Security Studies and a BA in International Relations from Dublin City University, Ireland, and an MA in War Studies from King's College London, England.
Prior to joining the Stop Killer Robots team in 2021, Catherine worked in the School of Law and Government at Dublin City University, where she researched and lectured in critical security studies, international relations and international law. Catherine was awarded a Government of Ireland Postdoctoral Fellowship by the Irish Research Council, and was the recipient of a DCU School of Law and Government PhD Scholarship.
Catherine is based in Dublin, Ireland.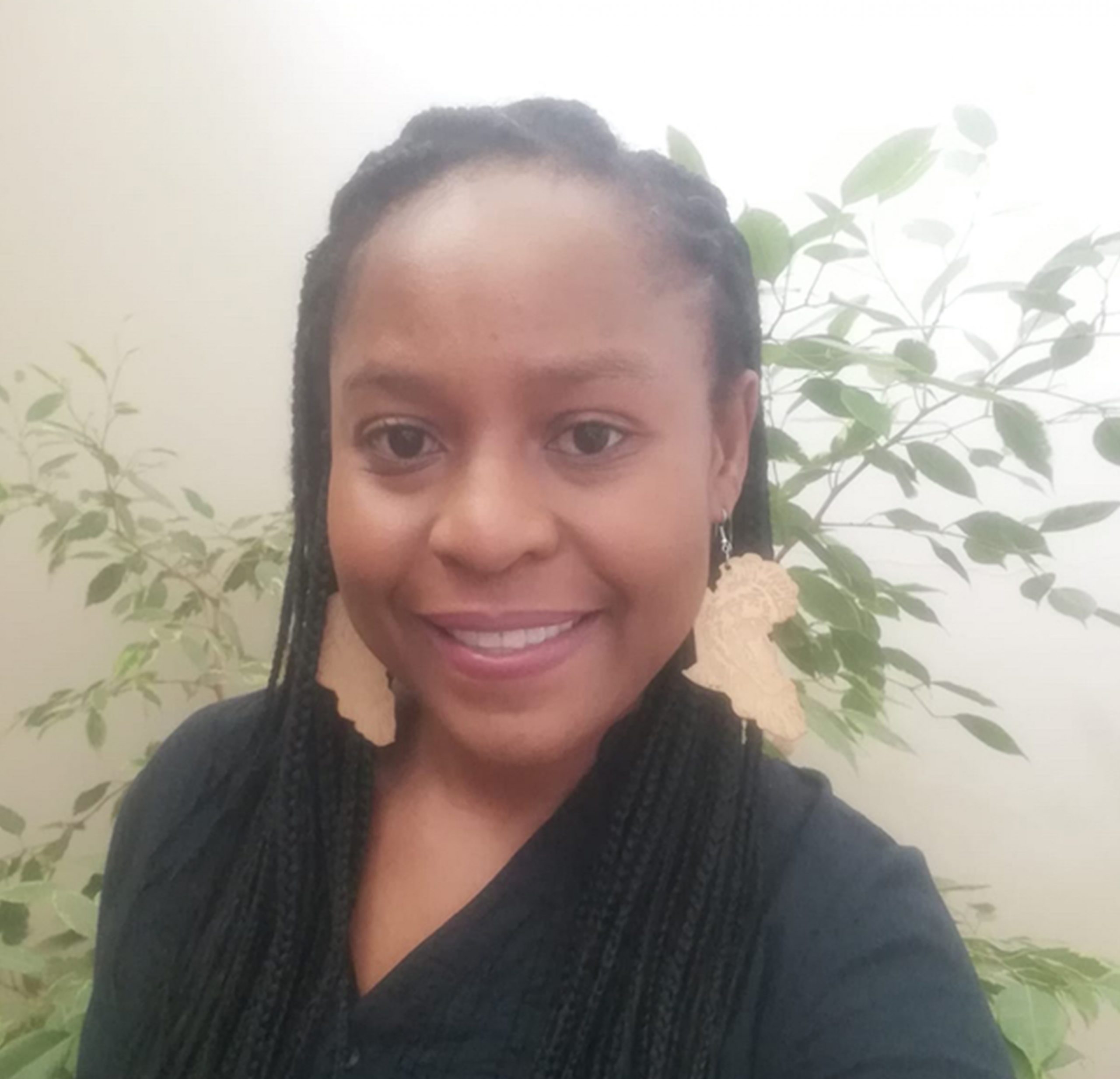 Gugu Dube (she/her)
Gugu Dube (she/her)
Gugu Dube joined the Automated Decision Research team as a Researcher in 2021. From April 2019 to mid-2021, she was a Researcher in the Transnational Threats and International Crime Programme in Pretoria for the Institute for Security Studies (ISS). She was also a researcher for Southern Africa for ENACT (Enhancing Africa's response to transnational organised crime). She worked for the ISS from 2007 to 2014, researching arms management and garnering African states' support for the Arms Trade Treaty and the Convention on Cluster Munitions. She was a consultant to the 2013 UN Group of Governmental Experts for the UN Register of Conventional Arms.
Dube has a BA Honours degree in International relations from the University of Pretoria, South Africa, and is pursuing her Master's degree at the University of Pretoria, South Africa.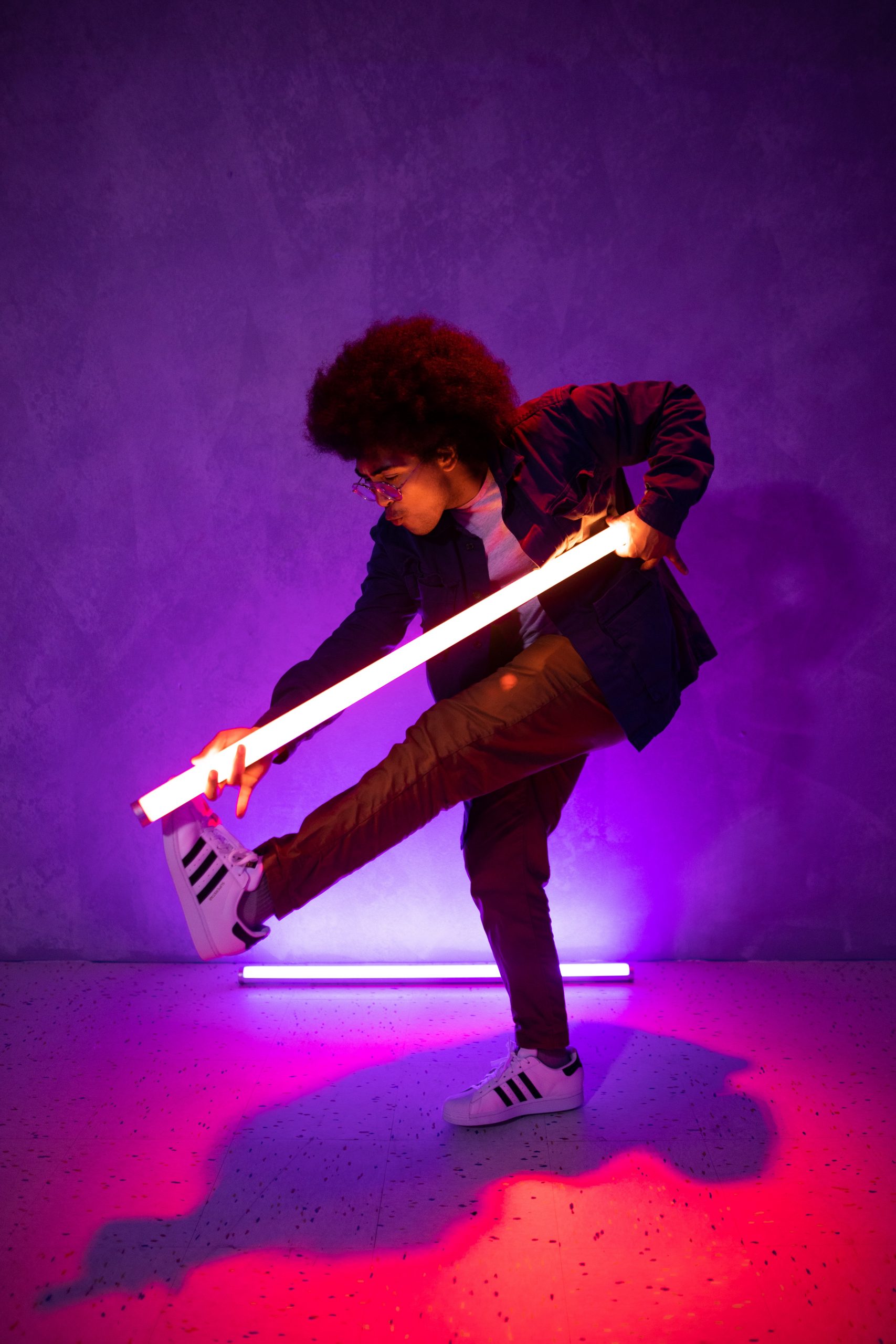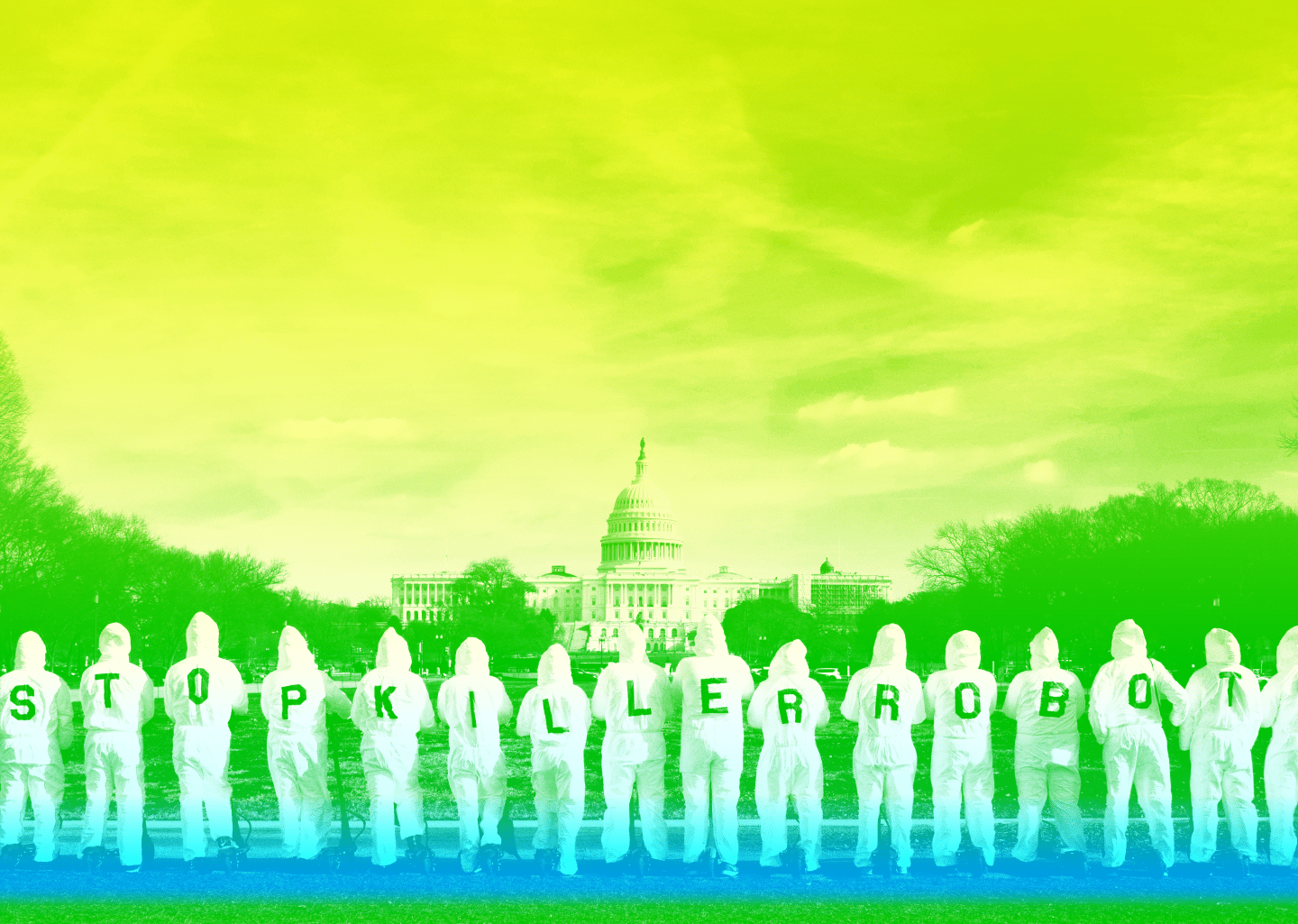 Join us
Keep up with the latest developments in the movement to Stop Killer Robots.
Join us