With growing digital dehumanisation, the Stop Killer Robots coalition works to ensure human control in the use of force. Our campaign calls for new international law on autonomy in weapons systems.
Formed in October 2012 and publicly launched in 2013, we operate globally with 180+ member organisations. A united voice with national, regional and international affect. We are a vibrant, inclusive team driving change to protect our shared humanity for the future.
Stop Killer Robots staff team
Working remotely across continents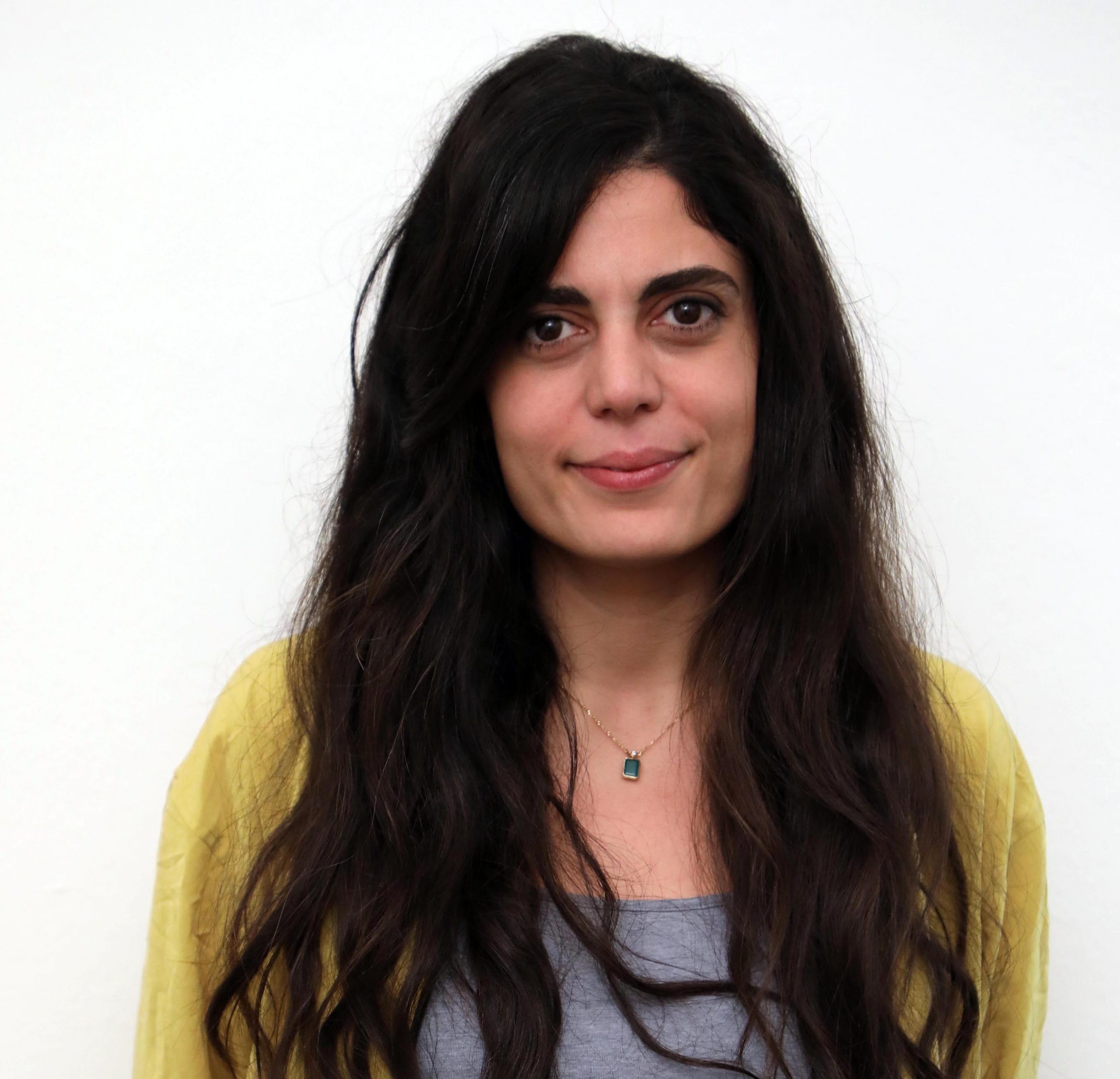 Hélène Abi Assi (She, Her)
Hélène Abi Assi (She, Her)
Hélène is the Communications Officer for Stop Killer Robots. Hélène studied Marketing with a minor in psychology at the American University of Beirut, then went on to complete a 6-month graphic design certificate at the Shillington School of Design in New York. Over the span of her career, Hélène has worked in different sectors, including editorial, film production, and art, and has worn a lot of hats always trying to expand her set of skills.
In 2018, she decided to focus her work on NGO communications. She began working as the Communications Officer for Skoun, Lebanese Addictions Center, where she was in charge of content creation, strategy development, and media relations. She worked on awareness, outreach, and advocacy campaigns, and participated in the launch of the first online study in Lebanon for substance use behaviours and attitudes in young people.
In 2020, she joined the Lebanon Mountain Trail Association as Communication Coordinator and helped the organisation expand its online platforms and communication efforts, and organise fundraising and advocacy events in the new virtual age to promote nature conservancy and community development in Lebanon.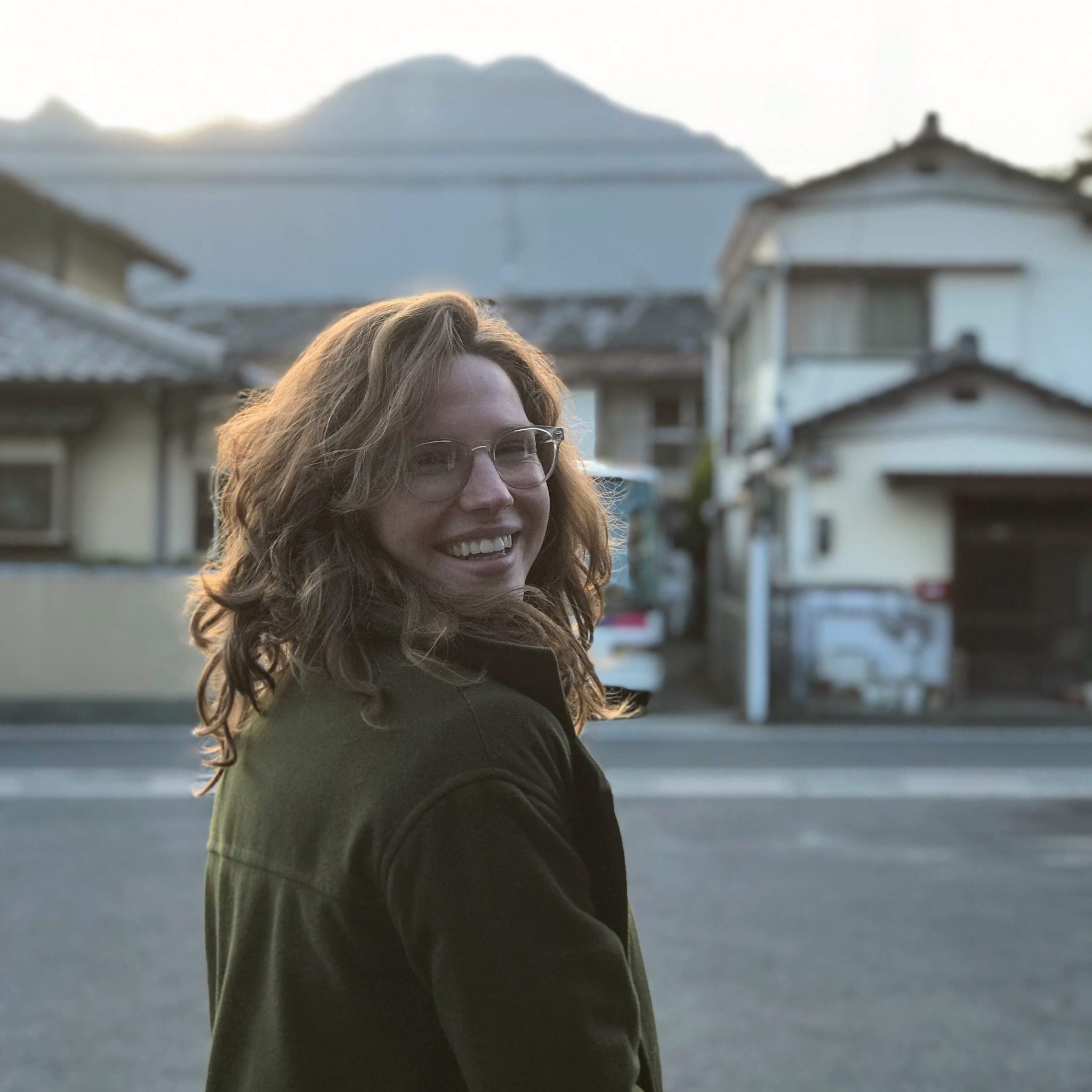 Charlotte Akin (she, her)
Charlotte Akin (she, her)
Charlotte is the Projects & Logistics Officer for Stop Killer Robots. Charlotte joined the team in July 2022. In her role, she provides logistical, administrative, and financial support to the Stop Killer Robots campaign.
Charlotte has worked as National Advocacy Coordinator for the Canadian Federation of University Women (CFUW), collaborating with 100 CFUW clubs and other civil society networks to advance gender justice through policy research, parliamentary engagement, events, and communications. Charlotte also has a strong commitment and background in disarmament, volunteering as a Board Director with the Canadian Voice of Women for Peace, and a founding Steering Committee member of Ban the Bomb Ottawa – where she led a municipal campaign that succeeded in making the City of Ottawa a nuclear-weapons-free-zone.
She has also participated as a Canadian Youth Delegate for the Treaty on the Prohibition of Nuclear Weapons, and as a Research Intern at Amnesty International USA. Charlotte has a Master's degree in Global Development Studies from Queen's University, specializing in children's rights and refugee policy.
Originally from the United States, Charlotte is currently based in Ottawa, Canada.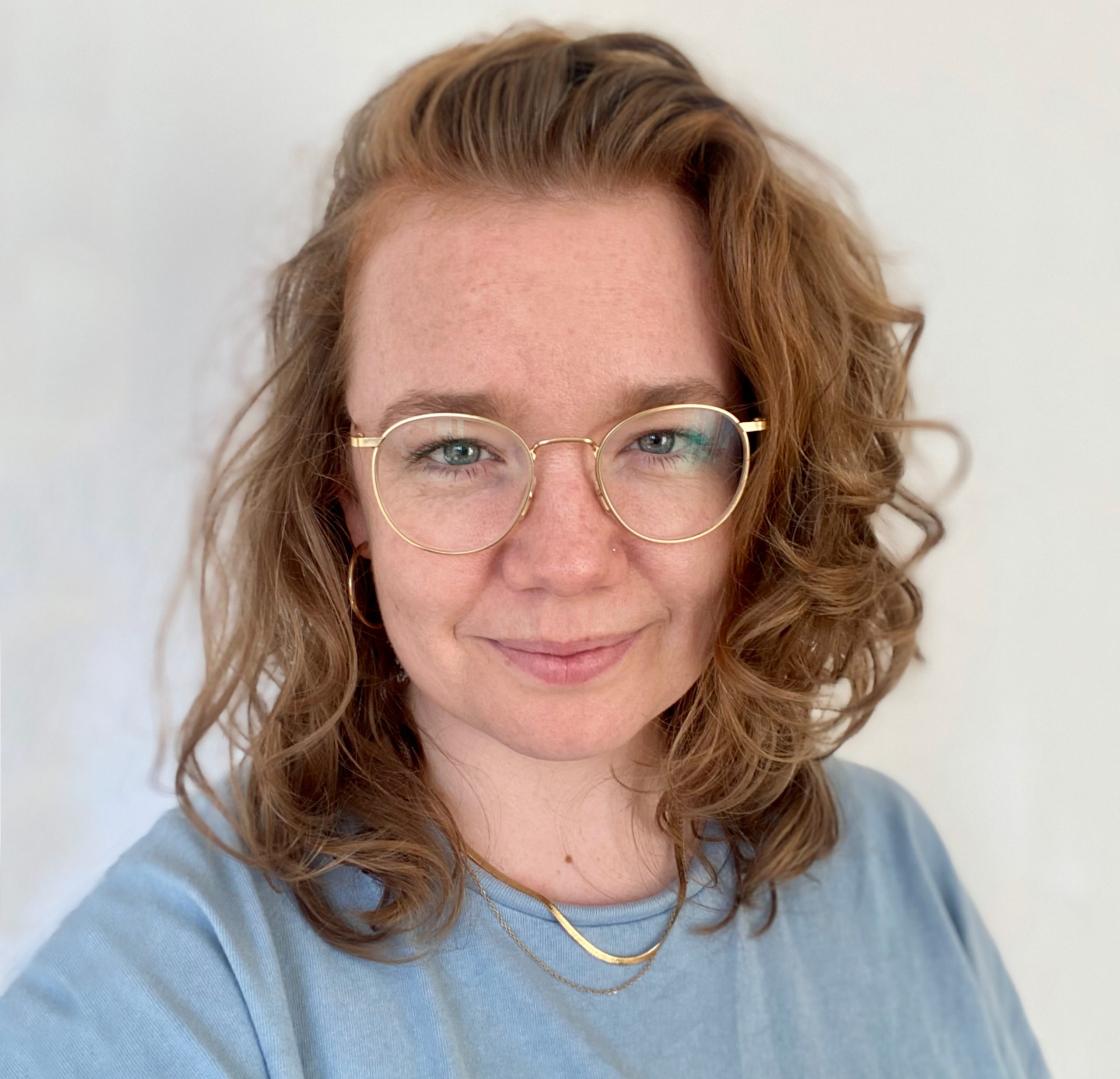 Clare Conboy (She, Her)
Clare Conboy (She, Her)
Clare Conboy is the Media and Communications Manager for Stop Killer Robots. She started her work with Stop Killer Robots in July 2018. In her role she manages the campaign's strategic communications.
Clare studied Fine Art Sculpture and the History of Art at the National College of Art and Design in Ireland. She started her work in communications and campaigning in 2013. Previously based in Ireland, Spain and the UK, she has lobbied on a range of issues at Irish and UK Parliaments, worked on a general election campaign, and consulted or provided support and expertise in marketing, media, communications, outreach, content creation and facilitation at the British Refugee Council, Fundación Intras, the International Campaign to Abolish Nuclear Weapons UK and Woodbrooke Quaker Study Centre.
Clare previously worked as Communications and Web Manager for the Acronym Institute for Disarmament Diplomacy (AIDD). In her role she served on the International Steering Group of the International Campaign to Abolish Nuclear Weapons (ICAN). She co-led the photo, video, and social media teams during the negotiations on the Treaty on the Prohibition of Nuclear Weapons for which the ICAN was subsequently awarded the 2017 Nobel Peace Prize.
Clare's approach to her work is guided by intersectional feminist and humanitarian disarmament values. Originally from Ireland, Clare is currently based in Geneva, Switzerland.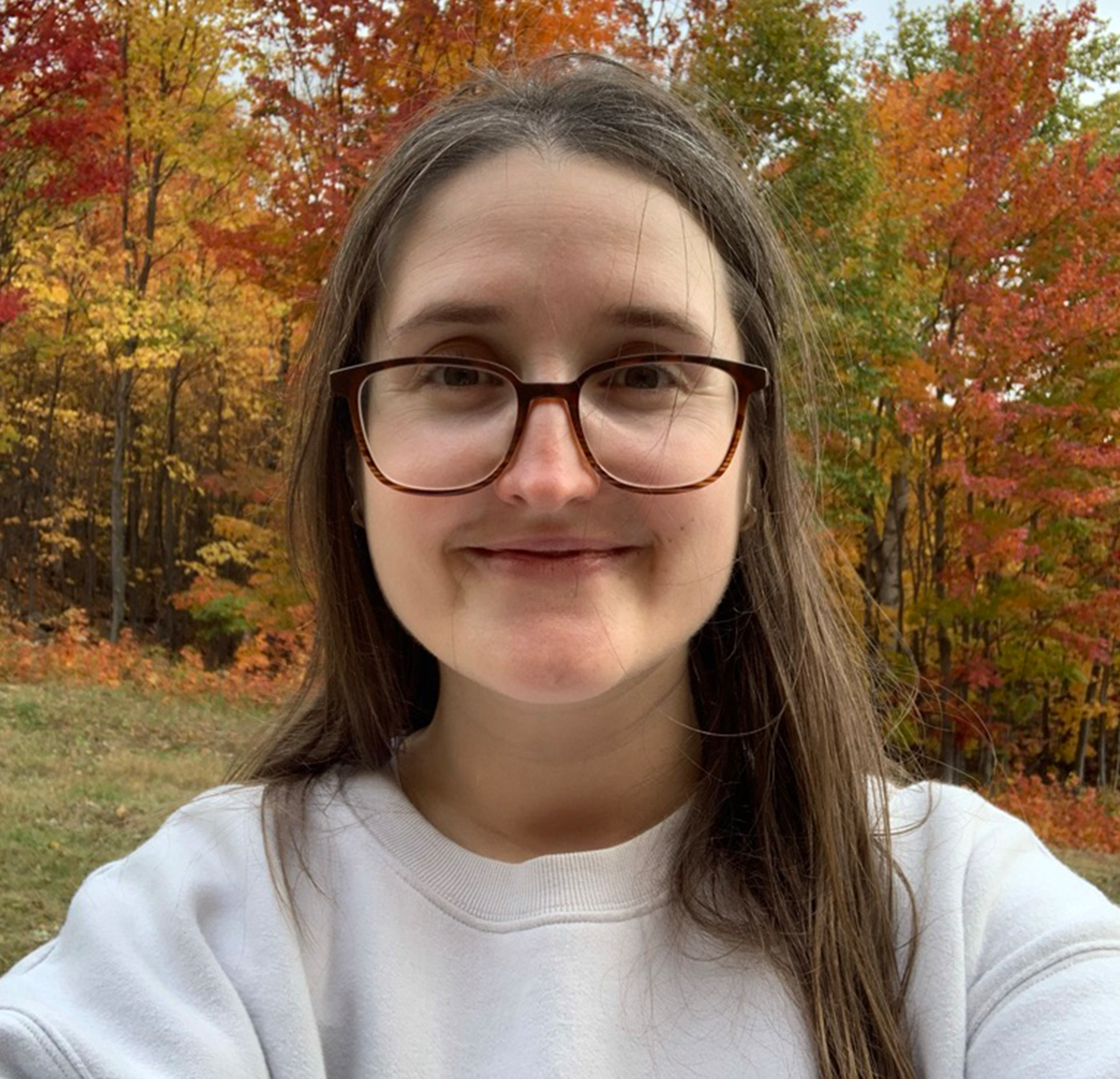 Isabelle Jones (She, Her)
Isabelle Jones (She, Her)
Isabelle Jones is the Campaign Outreach Manager for Stop Killer Robots. In her role, she manages efforts to expand and strengthen the campaign's network and provides ongoing support through funding, resources, and coordination to build momentum and energize the coalition.
Isabelle joined the campaign to Stop Killer Robots in June 2018, as its first full-time staff member. Previously she worked in various roles at Aga Khan Foundation Canada; the LSE Centre for Women, Peace, and Security; the LSE Centre for Human Rights; and Human Rights Watch. Isabelle has a Master of Science in Human Rights from the London School of Economics, where her research focused on how applications of new weapons technology within the social structure of the military could result in increased civilian casualties. She also has a Bachelor of Arts in Global Development and an International Studies Certificate from Queen's University.
Originally from Canada, Isabelle is currently based in New York City, USA.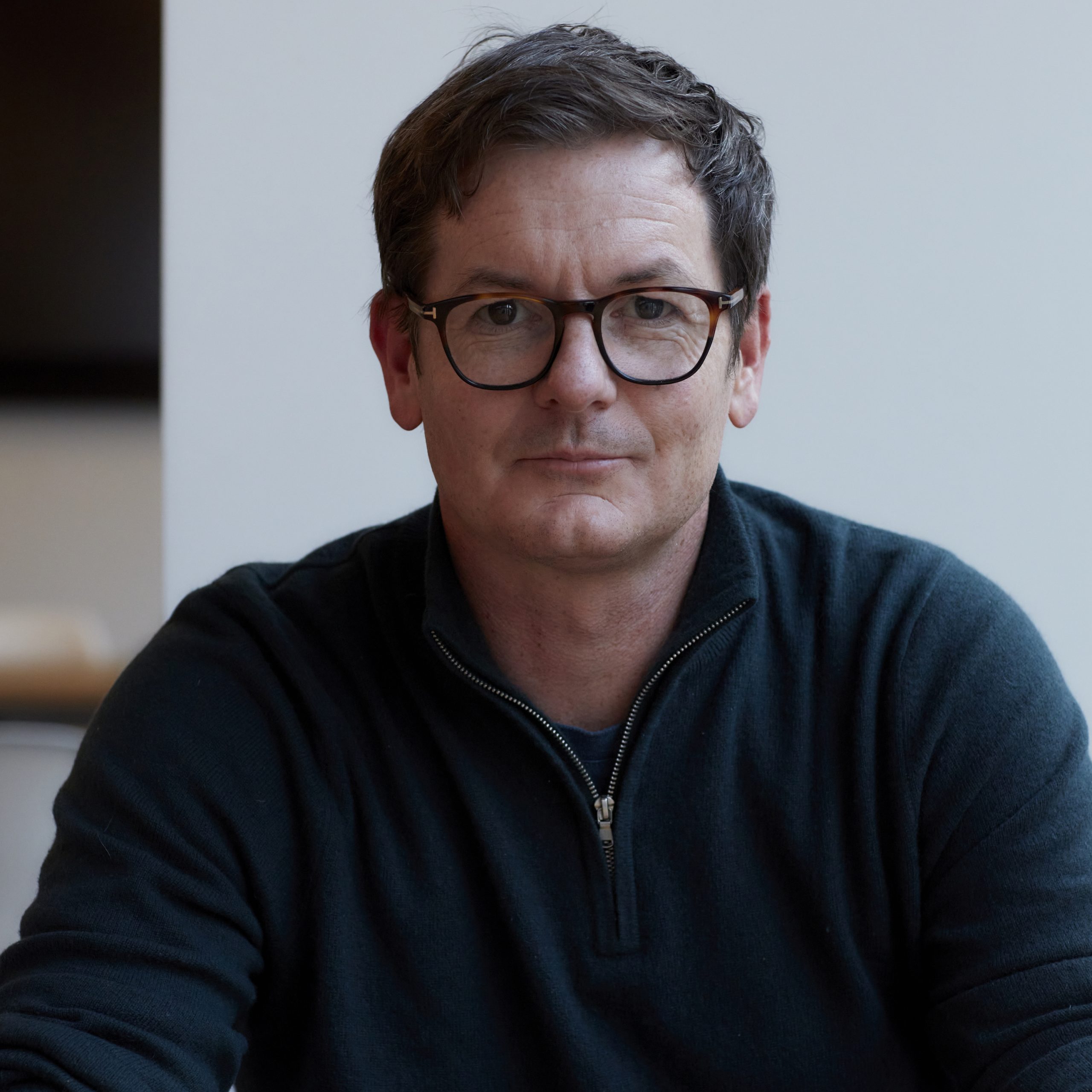 Richard Moyes (He, Him)
Richard Moyes (He, Him)
Richard Moyes is Managing Director of UK-based NGO Article 36 and coordinates the campaign to Stop Killer Robots.
Article 36 was a founding member of the campaign and has been a leading source of policy thinking on the issue – including through the concept of 'meaningful human control'. Richard has worked on the creation of a number of international legal and political instruments relating to weapons and violence – including the Convention on Cluster Munitions, the Safe Schools Declaration, and the Treaty on the Prohibition of Nuclear Weapons.
He also developed humanitarian attention to the pattern of civilian harm from explosive weapons in populated areas. Previously Richard worked in the mine action sector, including setting up and managing landmine clearance and explosive ordnance disposal operations. He has master's degrees in history and social anthropology from Cambridge University and is an Honorary Fellow at the University of Exeter.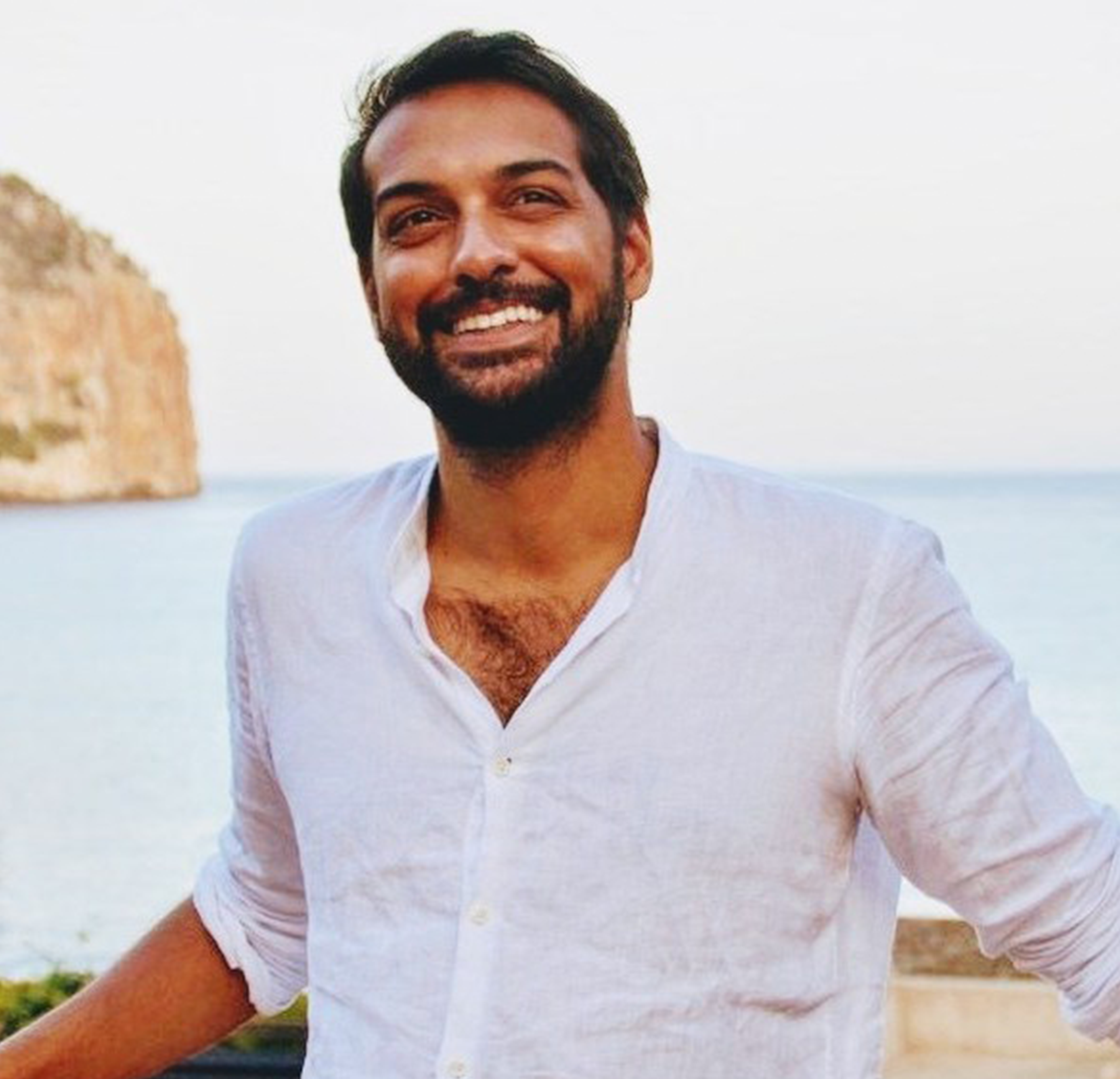 Ousman Noor (He, Him)
Ousman Noor (He, Him)
Ousman is the Government Relations Manager for Stop Killer Robots and is based in Geneva, Switzerland. In his role, he liaises with diplomats, UN officials, representatives from international institutions, and civil society activists to build greater policy coherence for an international treaty on autonomous weapons.
Ousman is a trained lawyer who previously worked for the Centre Suisse pour la Défense des Droits des Migrants in Geneva defending the rights of migrants. Before moving to Switzerland, Ousman served as a Barrister in the United Kingdom, where he spent a decade representing individuals in over 1,000 cases concerning human rights, refugees, trafficking, modern slavery, torture, deportation, and humanitarian protection. He was the Director of the Habeas Corpus Project, a law center challenging unlawful detention.
Ousman has a law degree from the School of Oriental and African Studies at the University of London, where he served as a senior teaching fellow. He also has a master's degree in social anthropology from Linacre College at the University of Oxford. In his spare time, he enjoys acting with amateur theatre groups in Switzerland and going for long walks with Rayla, his Samoyed dog.
Automated Decision Research team
We monitor developments in the area of autonomy in decision-making.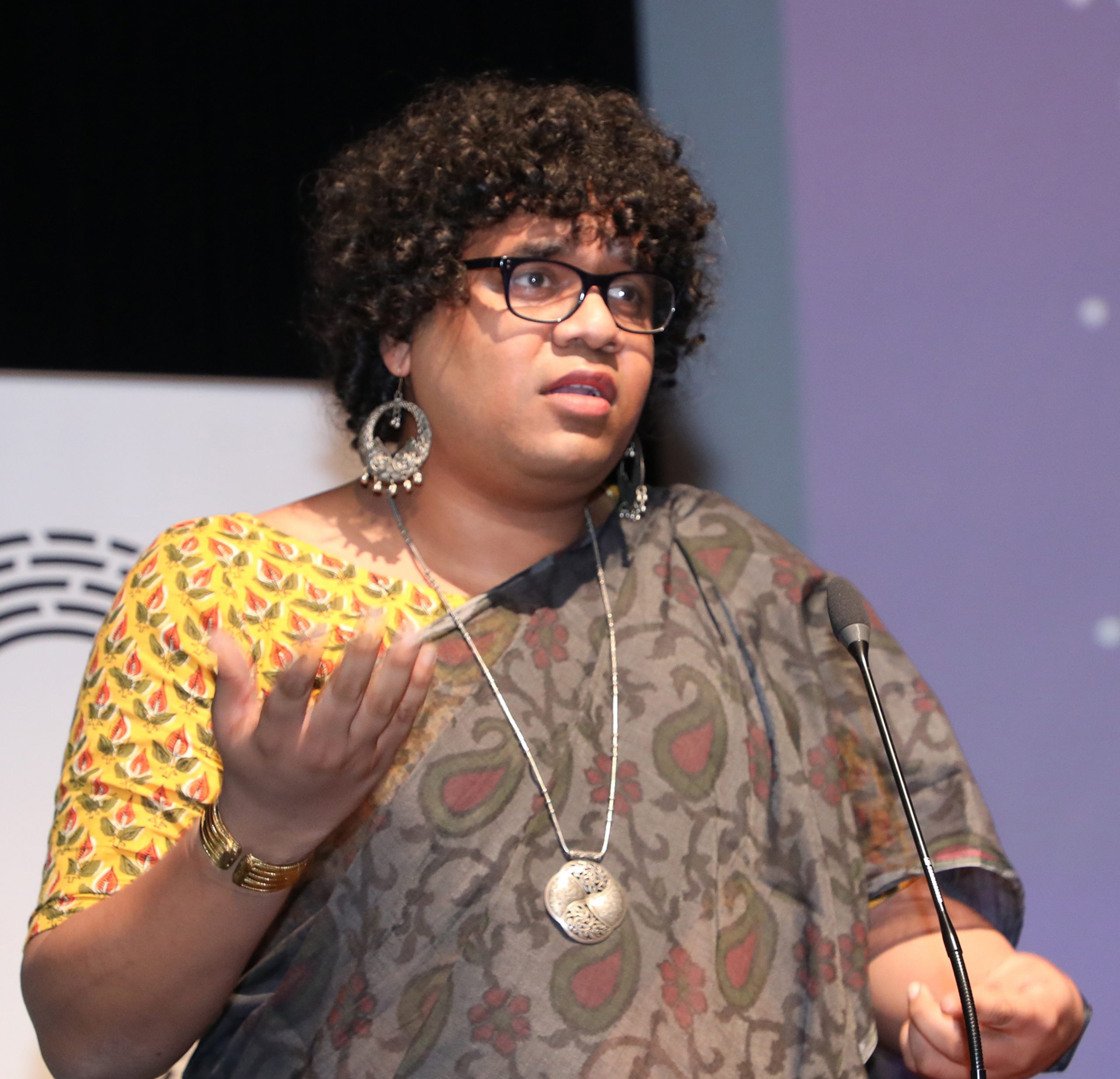 Sai Bourothu (She, Her)
Sai Bourothu (She, Her)
Sai works as a researcher on the Automated Decision Research team and is based out of New Delhi, India. In her role, she researches the legal, social, and policy impacts of automated decision-making.
She previously worked on police and prison accountability in the Commonwealth, with a focus on Trans* and Queer people in conflict with the law. Sai holds a Master's in social work from the Tata Institute of Social Sciences, Mumbai, with a specialization in Criminology and Justice.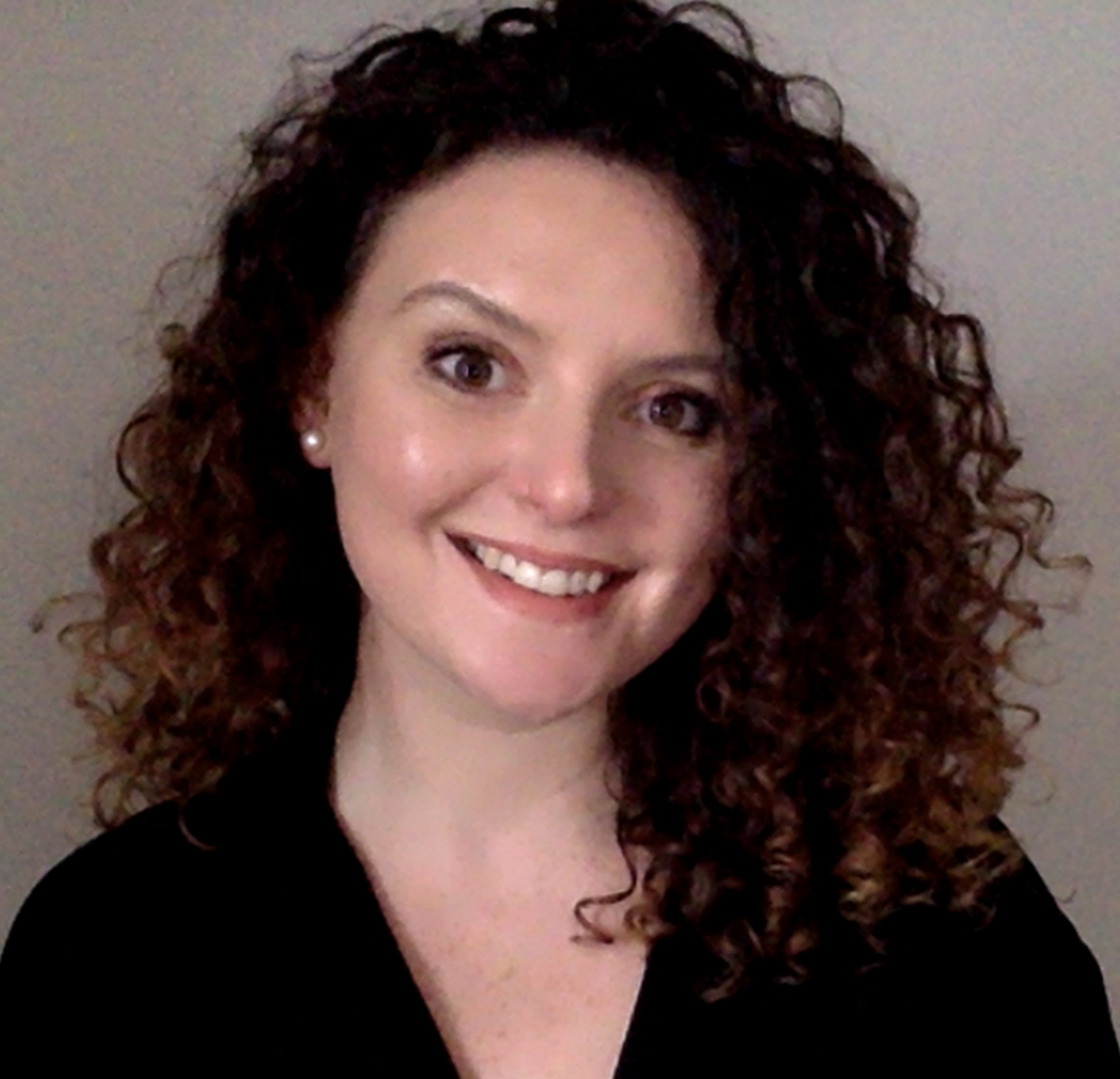 Catherine Connolly (She, Her)
Catherine Connolly (She, Her)
Catherine Connolly is the Automated Decision Research Manager. She leads the Automated Decision Research team in the monitoring and researching of developments in autonomous weapon systems, and in the use of, and responses to, algorithmic decision-making in wider society. 
Catherine holds a PhD in International Law and Security Studies and a BA in International Relations from Dublin City University, Ireland, and an MA in War Studies from King's College London, England. Prior to joining the Stop Killer Robots team, she was a lecturer in international relations and politics at Dublin City University, and in 2019 was awarded a Government of Ireland Postdoctoral Fellowship by the Irish Research Council. Her research examined neo-colonialism, imperialism and war, and their relationship to the international law on the use of force and international humanitarian law, with a particular focus in her PhD thesis on the United States' targeted killing programme and the use of armed drones in the 'war on terror'. Catherine's work has been published in numerous publications, including the Journal of Conflict and Security Law, Third World Approaches to International Law Review, Irish Studies in International Affairs, Teen Vogue, and The Irish Times, amongst others. She has also previously worked with the Irish Department of Foreign Affairs and Trade in the Embassy of Ireland in London.
Catherine is based in Dublin, Ireland.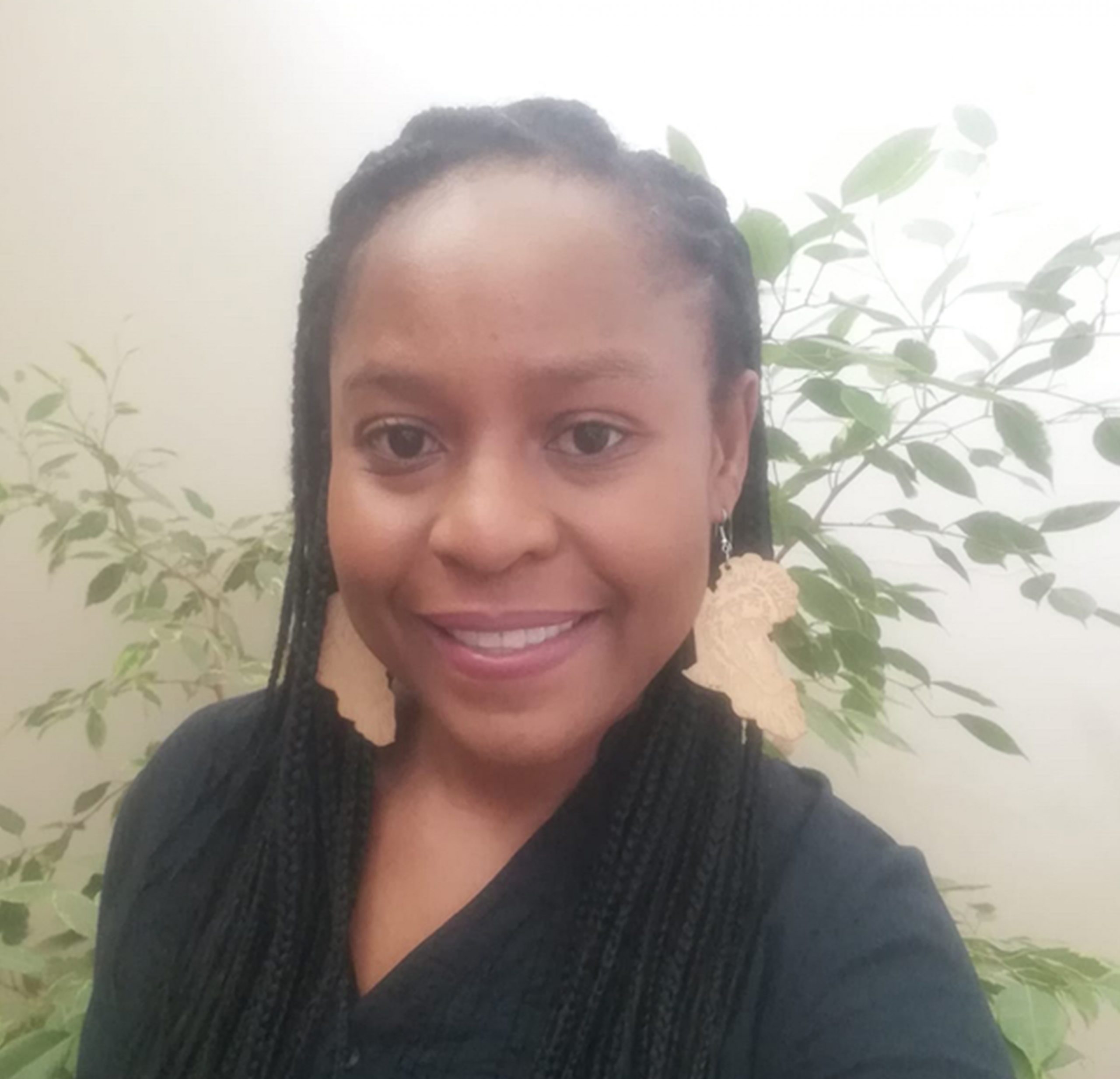 Gugu Dube (She, Her)
Gugu Dube (She, Her)
Gugu Dube joined the Automated Decision Research team as a Researcher in 2021. From April 2019 to mid-2021, she was a Researcher in the Transnational Threats and International Crime Programme in Pretoria for the Institute for Security Studies (ISS). She was also a researcher for Southern Africa for ENACT (Enhancing Africa's response to transnational organised crime). She worked for the ISS from 2007 to 2014, researching arms management and garnering African states' support for the Arms Trade Treaty and the Convention on Cluster Munitions. She was a consultant to the 2013 UN Group of Governmental Experts for the UN Register of Conventional Arms.
Dube has a BA Honours degree in International relations from the University of Pretoria, South Africa, and is pursuing her Master's degree at the University of Pretoria, South Africa.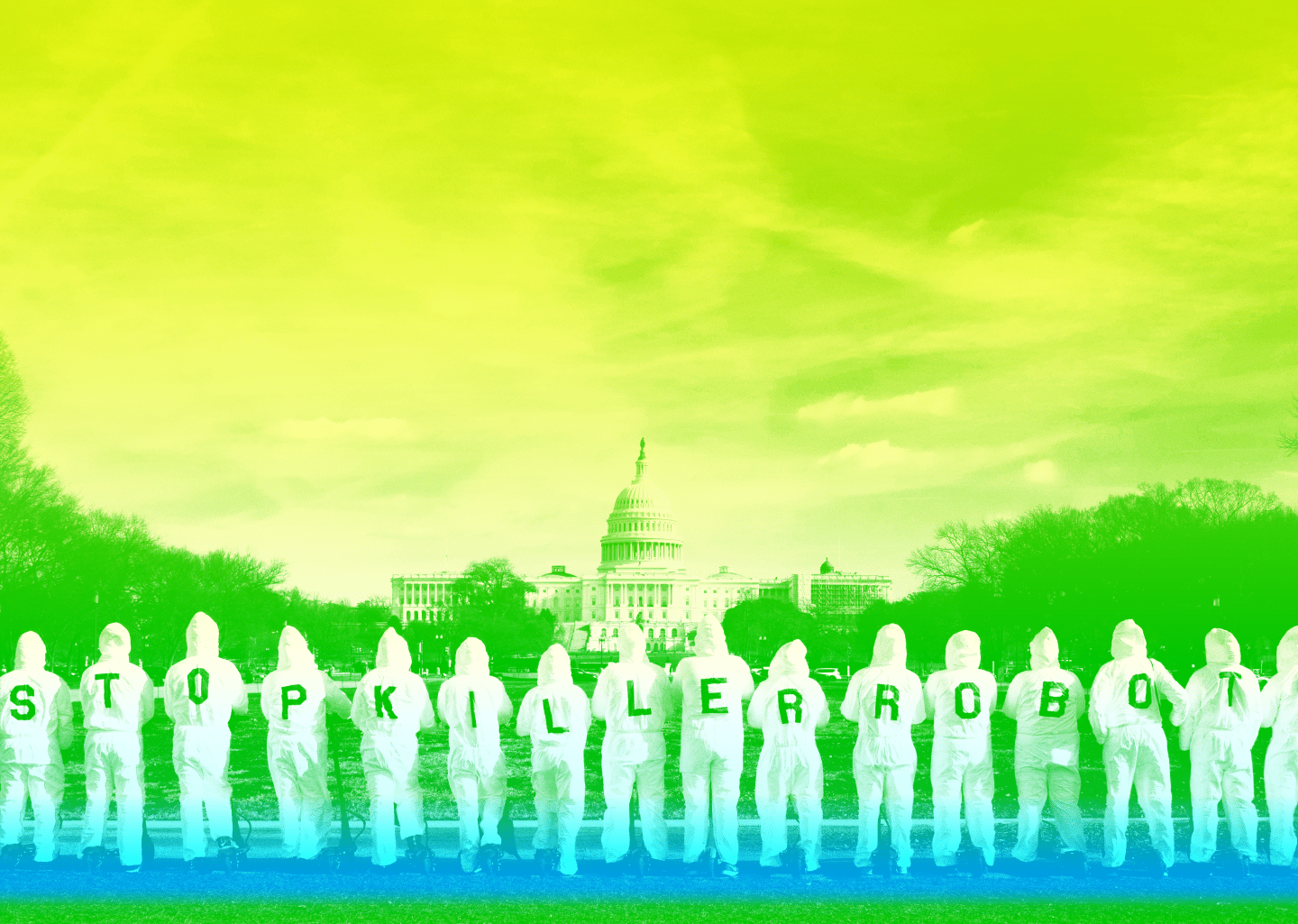 Join us
Keep up with the latest developments in the movement to Stop Killer Robots.
Join us