A Preview of Political Leadership - Vienna Conference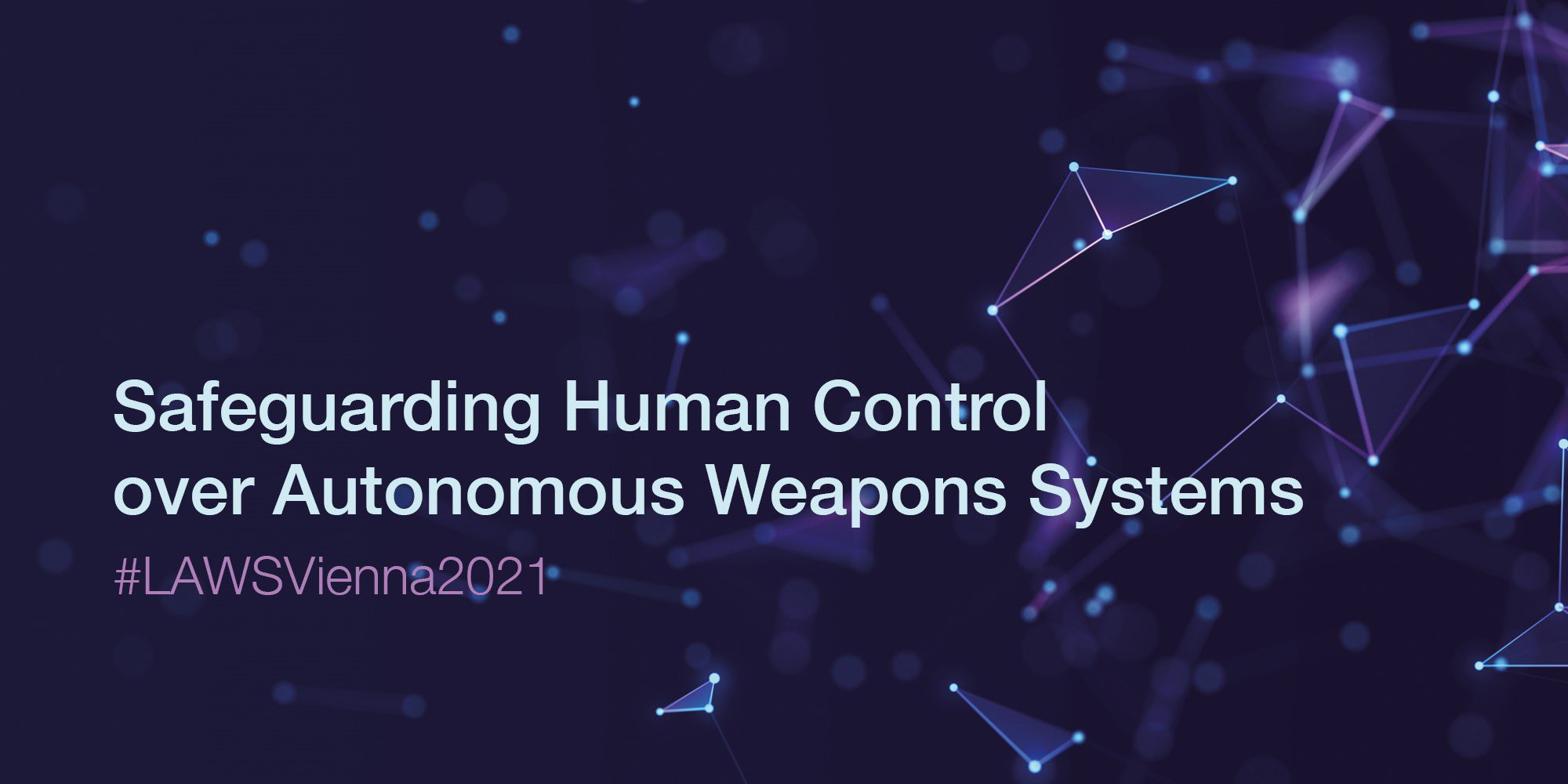 On 15-16 September 2021, the Austrian Ministry of Foreign Affairs hosted an online conference on Safeguarding Human Control over Autonomous Weapons. Taking place over two afternoon sessions, it kicked off with a High Level Panel that provided a striking illustration of political leadership embracing the need for action on this issue.
Austria's Foreign Minister, Alexander Schallenberg and New Zealand's Minister for Disarmament, Phil Twyford, presented a strong call for action towards new international law that would establish prohibitions and regulations on autonomy in weapons systems. Their comments recognised the implications of this issue in conflict and also for our wider society, and they also evoked both countries' past leadership in processes to develop treaty law.
These political reflections were strongly reinforced by the moral and legal analysis of ICRC Vice-President Gilles Carbonnier.  UN Under-Secretary-General Izumi Nakamitsu, reiterated that the UN Secretary-General has been clear on this issue, previously referring to autonomous weapons as "morally repugnant and politically unacceptable" and has called for a ban.
Subsequent panels provided space for expert inputs on legal concerns, moral and ethical perspectives and on the implications for peace and security. The International Committee for Robot Arms Control highlighted concerns regarding the speed of decision making, "humans make mistakes but they don't all make mistakes at the same time at lightning speed". UNESCO spoke about the need for standard setting on AI stating that "standards support the development and use of AI for peaceful and beneficial purposes". SEHLAC added that "remote warfare is presented as precise – but such claims are a far cry from the reality on the ground. The Future of Life Institute contributed that there is a growing convergence on the need for a legally binding treaty combining prohibitions and regulations on autonomous weapons, "all forms of weapons are not inevitable".
Whilst the content was primarily analytical, there was a clear recognition that a response based on prohibitions and regulations is seen as providing the way forward.
In closing, Alexander Kmentt, Director of the Disarmament, Arms Control and Nonproliferation Department at Austrian Ministry of Foreign Affairs said that we need to "address this issue with urgency and regulate these weapons in a way that puts humans at the centre", political will should lead to norms about how we use this technology and define the role of artificial intelligence in conflicts of the future.
However, the most striking aspect of the conference was the confidence and authority with which political leaders can now address this subject matter. After nearly a decade of policy work, the stage is now set for the development of an international legal response.
If you missed this fantastic event, you can catch up on Twitter by checking out our thread or using #LAWSVienna2021.