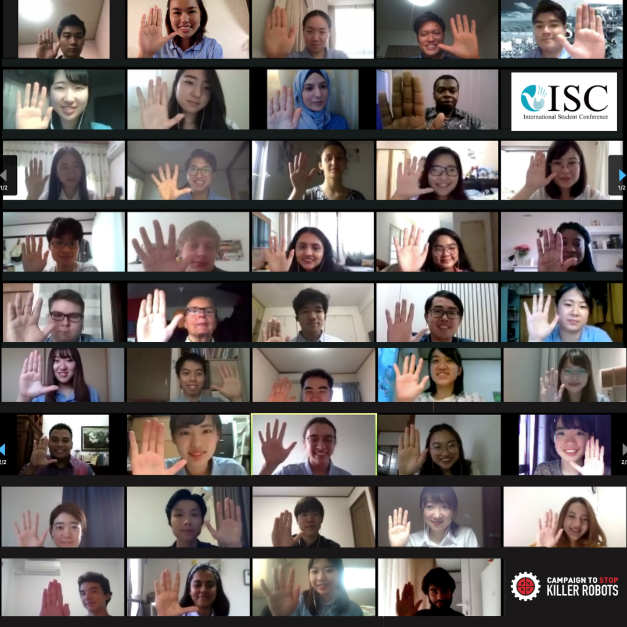 Engaging Youth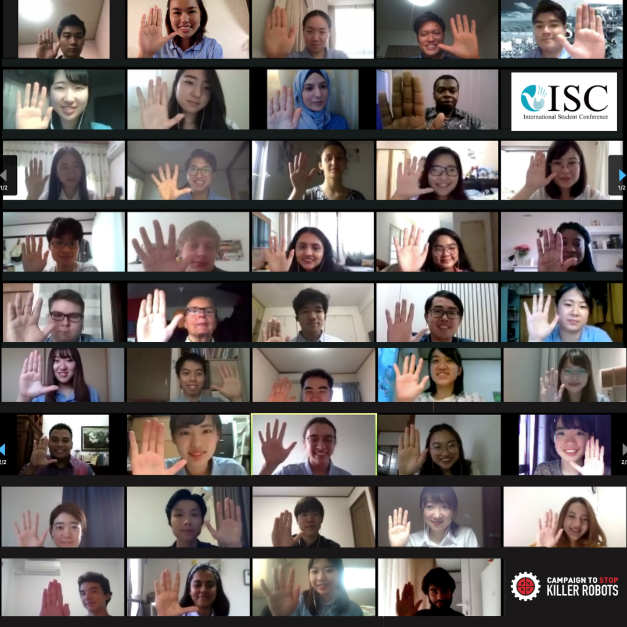 Since the Campaign to Stop Killer Robots participated in the World Scout Jamboree in July 2019, we have received multiple requests from children and young people asking for information on the killer robots threat as well as how to help the Campaign. In response, the Campaign staff team are producing new resources, holding consultations with youth around the world, and talking with campaign members to develop a youth-driven effort to help achieve the goal of banning fully autonomous weapons and retaining meaningful human control over the use of force.
The Campaign continues to build partnerships with hundreds of young Scouts from around the world. Through a collaboration with the World Organization Scout Movement – Interamerican Region, Scouts and other young people can used the Youth Against Killer Robots Toolkit to learn more about autonomous weapons and how to ban them. The Campaign is actively working with national Scouting associations in Argentina, Colombia, Chile, and Paraguay and continuing outreach to Scouting associations throughout Latin America.
The Campaign used August 12, which is International Youth Day, to launch a webpage outlining how youth and university students can get involved: https://www.stopkillerrobots.org/youth/. Campaign intern Nathan Best compiled the page content and produced a suite of social media materials to accompany the launch. The Campaign also published a Medium blog entitled "Five Reasons Why Millennials Need to Ban Killer Robots" and launched its Youth Network, a new platform for youth from around the world who are actively leading and participating in our campaigning.
On June 6, the Campaign to Stop Killer Robots was announced as the winner of the 2020 Ypres Peace Prize, which is unique as children played a central role in deciding the award. Since 2002, the Belgian city has awarded its prize every three years to individuals and organizations working for peace. The city and surrounding region have direct experience with armed conflict and experienced the first large-scale use of chemical weapons during World War I, by German forces.
Thousands of students in Ypres and across the region studied the Campaign and four other shortlisted nominees over the 2019-2020 school year before voting on the winner. Ninety percent of those who voted for the prize were age 18 or younger.
The prize is scheduled to be presented to the Campaign coordinator at Ypres City Hall on Armistice Day, November 11, 2020, marking 101 years since the end of World War I. The Prize ceremony is accompanied by presentations by the Laureate to schoolchildren in Belgium. The Campaign is speaking with the organizers and Belgian members of the Campaign about whether to proceed with the prize ceremony and youth engagement in November or postpone until 2021, due to the pandemic.