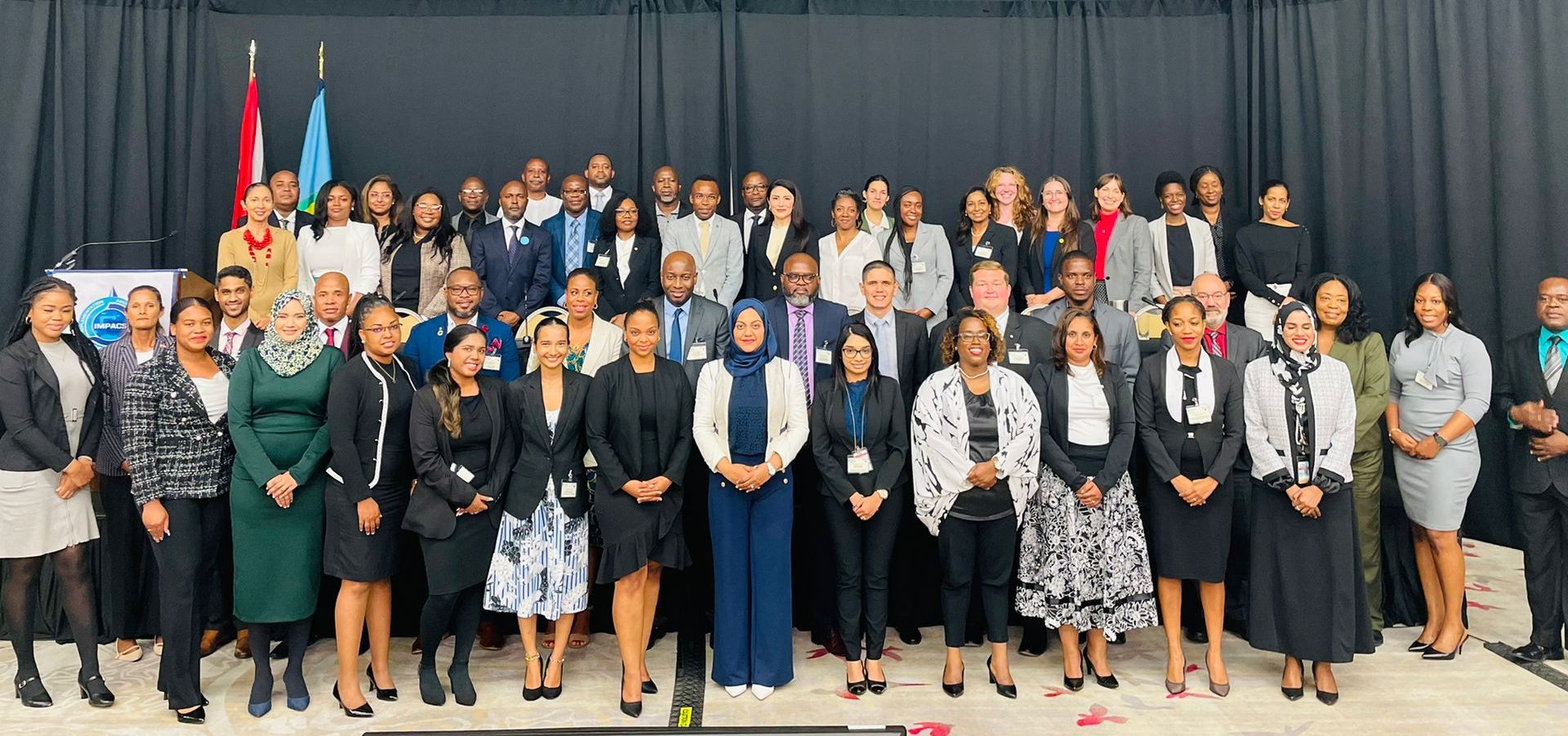 Historic Declaration Adopted at CARICOM Conference
The CARICOM Declaration on Autonomous Weapons Systems is a historic milestone, and will significantly contribute to the international political and policy landscape on autonomous weapons.
The CARICOM Declaration on Autonomous Weapons Systems, adopted on 6 September 2023 at the CARICOM Conference: The Human Impacts of Autonomous Weapons in Port of Spain, Trinidad and Tobago, declared commitment of states to "collaborate on endeavours aimed at negotiating an international legally binding instrument that prohibits unpredictable or uncontrollable AWS capable of using force without meaningful human control, and prohibit those designed or employed to apply force against persons, while implementing regulations for other forms of AWS".
After a series of consultations, the Declaration was agreed following the two-day regional CARICOM Conference: The Human Impacts of Autonomous Weapons, hosted by the Caribbean Community Implementation Agency for Crime and Security (CARICOM IMPACS), with the support of the Office of the Attorney General and Legal Affairs, Trinidad and Tobago and in partnership with Stop Killer Robots and campaign member Soka Gakkai International. The conference was attended by government representatives from CARICOM member states, the ICRC, UN agencies, academics and technical experts, and civil society.
The Declaration makes significant substantive contributions to the policy landscape on autonomous weapons, identifying key concerns in a regional context which require greater examination in international discussions and across multilateral fora. The text stresses,
the implications of AWS for non-proliferation and the risks of diversion to non-state actors, including criminals and terrorist groups, and the challenges of AWS to internal and domestic security, including law enforcement and border security.
It also calls upon states to,
acknowledge the perils of proliferation, unintended escalation, ethical considerations, digital dehumanisation, and other human and social implications associated with AWS, and apply an intersectional approach to address risks of discrimination based on race, ethnicity, nationality, class, religion, gender, age, or other status.
In a statement to the Conference, Stop Killer Robots applauded representatives from CARICOM member states for their collective leadership in recognising the need for safeguards to protect against increasing autonomy in weapons systems, and for their calls in support of a legally binding instrument on autonomous weapons systems.
States in attendance were crystal clear on the path forward, with the Declaration resolving to "support the indispensability of meaningful human control over the use of force and thereby encourage the pursuit of an international legally binding instrument which incorporates prohibitions and regulations on AWS." The Declaration noted the importance of "inclusive, multidisciplinary participation in AWS discussions and negotiations" and in particular encouraged "engagement on AWS matters within the UN General Assembly and other inclusive multilateral forums."
Building upon the success of this Conference and the adoption of the historic Port of Spain Declaration, there are a number of upcoming opportunities for Caribbean states to provide a leading voice in international discussions on autonomous weapons. Stop Killer Robots calls upon political leaders to raise the issue within statements made during the upcoming UNGA High Level Segment, by recognising the urgent need to launch negotiations. States should also recognise in national and group statements during the UNGA First Committee on Disarmament and International Security that autonomy in weapons systems presents serious challenges to ethics, law, security and the protection of civilians. Finally, Stop Killer Robots calls on states to promote, co-sponsor and vote to adopt a resolution on autonomous weapons systems, which will broaden the international debate on this issue.
To safeguard humanity against the risks posed by autonomy in weapons systems, states must take urgent action. They must demonstrate political will. And the CARICOM Conference and its resulting Declaration show that states in the Caribbean are ready to step up and lead.
—
Further details on the Conference, including participants, program, speaker presentations, and the Declaration can be found on the conference website: www.caricom-aws2023.com.