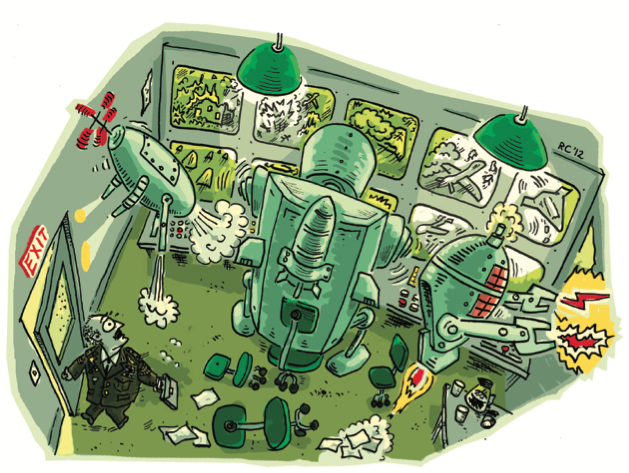 Losing Humanity: The Case against Killer Robots
This 50-page report outlines the organizations' concerns with fully autonomous weapons, which would be able to choose and fire on targets without human intervention, and calls for governments to preemptively ban these weapons.
With the rapid development and proliferation of robotic weapons, machines are starting to take the place of humans on the battlefield. Some military and robotics experts have predicted that "killer robots"—fully autonomous weapons that could select and engage targets without human intervention—could be developed within 20 to 30 years.
At present, military officials generally say that humans will retain some level of supervision over decisions to use lethal force, but their statements often leave open the possibility that robots could one day have the ability to make such choices on their own power
This publication can be found on the Human Rights Watch website here. 
See also this 5-page executive summary.
Robots with complete autonomy would be incapable of meeting international humanitarian law standards. The rules of distinction, proportionality, and military necessity are especially important tools for protecting civilians from the effects of war, and fully autonomous weapons would not be able to abide by those rules.