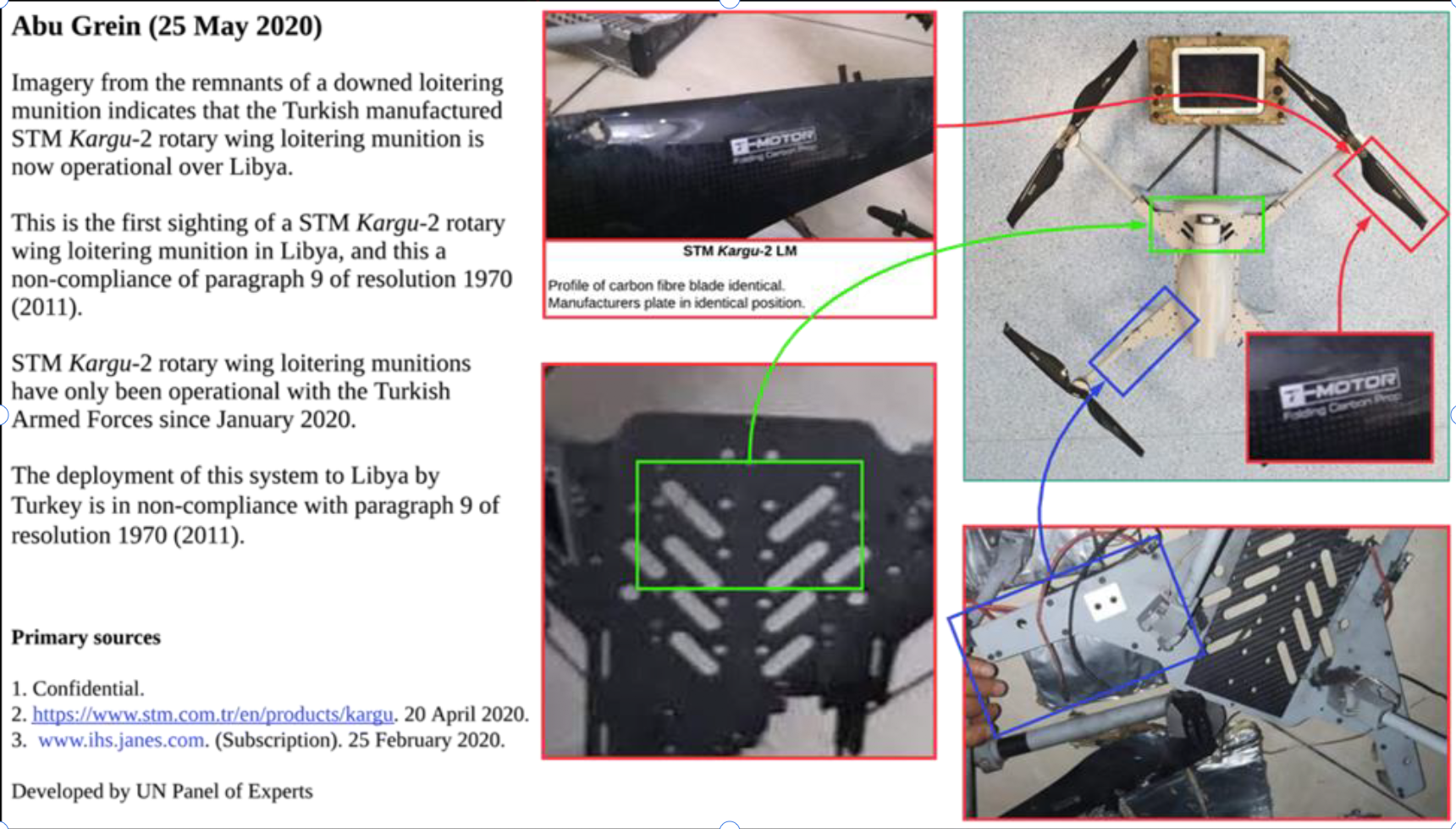 Response to report of killer robots in Libya
A United Nations Security Council report has revealed that autonomous weapons systems have been used in Libya where fighters were "hunted down and remotely engaged…by autonomous weapons systems such as the STM Kargu-2 and other loitering munitions." This is the first time a UN report has noted the use of autonomous weapons. 
The technology that enables weapons systems to operate without meaningful human control and to target people is here now and is being used without regulation. 
States have yet to adequately respond to the development of weapons with autonomy, as diplomatic talks at the UN Convention on Conventional Weapons have struggled to achieve substantive action amidst political intransigence and the COVID-19 pandemic.
The Campaign to Stop Killer Robots is calling on states to actively respond to this disturbing development and recognise the need to urgently negotiate prohibitions and regulations to ensure meaningful human control in the use of force – and to prevent the adoption of machines that would target people.
Requests for comment or interviews should be directed to [email protected]