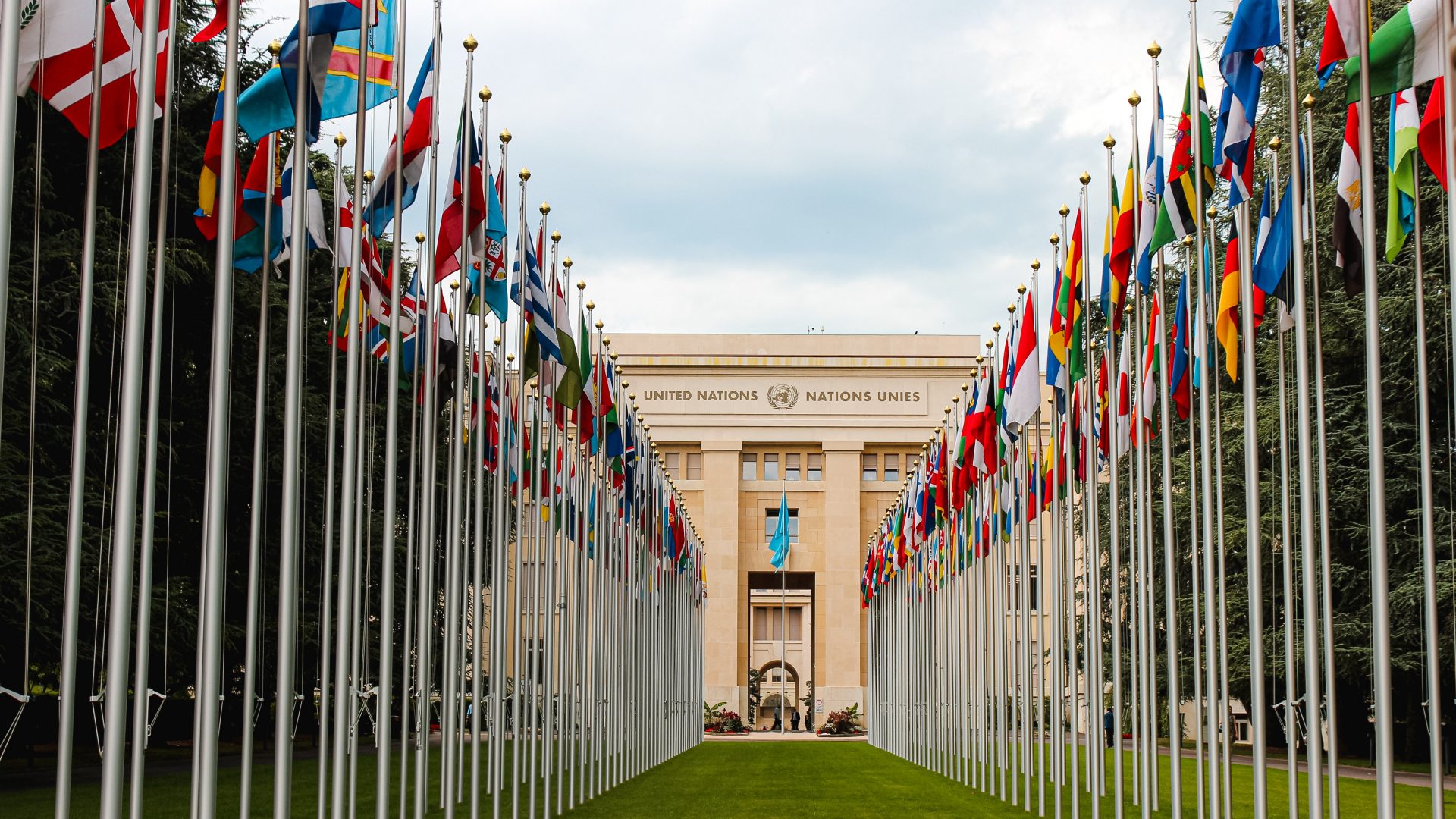 Momentum towards a new legal framework
The first formal meeting of the Group of Governmental Experts (GGE) to the Convention on Conventional Weapons (CCW) since August 2019 concluded on 13th August 2021.
A total of 55 countries were represented with intense and focussed discussions on key elements of a potential new framework. Our Campaign was present throughout – in person and virtually, and fuelled progress towards a consensus on the policy ingredients necessary to provide solutions to the moral, ethical, legal, and practical dangers posed by autonomous weapon systems. It has now become clear that a majority of states to the CCW are aligned on the substance and form of the framework that we need.
During the GGE, the states of Brazil, Chile and Mexico delivered a clinical dissection of the specific challenges created by autonomous weapon systems and provided detailed concrete recommendations on overcoming such challenges, with ensuring meaningful human control at the heart of that solution.
A group of states, that began as 5, then 6, then 9 and eventually 10 came together to deliver a joint statement that calls from a legally binding instrument, to include both prohibitions and positive obligations and ensuring 'meaningful human control' over the use of force. The joint statement of Argentina, Costa Rica, Ecuador, El Salvador, Palestine, Panama, Peru, Philippines Sierra Leone and Uruguay has provided a beacon of hope and solidarity to all of humanity in our collective effort to preserve shared values through a new legal instrument on autonomous weapon systems.
In March 2021, the African Commission on Human and Peoples' Rights, of the African Union passed Resolution 473 which states "any machine autonomy in the selection of human targets or the use of force should be subject to meaningful human control'. At this GGE, Sierra Leone delivered a powerful and principled statement, reflecting their historical leadership on this issue, calling for countries to work towards a new legally binding framework and bring Resolution 473 to fruition.
Across Asia, countries reaffirmed their longstanding commitment to achieving both prohibitions and regulations on autonomous weapons systems, with compelling interventions at the GGE from New Zealand, Pakistan, Philippines, and Sri Lanka that have propelled our discussion forward.
In the Middle East and North Africa, interventions from Algeria, Egypt, Iraq and Palestine reflected a deep desire and conviction towards genuine peace and disarmament, unified in their call for a legally binding instrument that maintains meaningful human control over the use of force. That aspiration is shared with the entire Non-Aligned Movement, whose statement represents the majority of countries to the CCW.
In Europe, states achieved near consensus around the structure of a normative and operational framework that includes both prohibitions and positive obligations, and it has been repeatedly stated throughout that this week, that meaningful human control is the correct standard to which autonomous weapon systems must be held accountable. The detailed written commentaries submitted by Austria, Ireland, France, Germany, Luxembourg, Finland, Switzerland and Finland, in addition to a range of oral statements by other European states at the GGE, provided progressive and powerful thinking towards a common framework.
We are seeing states from all over the world converge towards providing a durable solution on autonomous weapon systems in the form of a legally binding framework with both prohibitions and positive obligations. These results have been motivated by the thousands of campaigners and experts within the Campaign to Stop Killer Robots. We have shown governments around the world that humanity demands action, and we will advocate for a legally binding framework until it has been achieved.
The Sixth Review Conference of the CCW on autonomous weapons systems will take place in December 2021.
At this time, states will consider a mandate to begin negotiating a legally binding instrument. We urge states from around the world to continue to unite in this demand. After 8 years of discussions at the CCW, the Sixth Review Conference has a final chance to demonstrate that the CCW is an appropriate forum to achieve effective solutions to the challenges posed by autonomous weapon systems. For this, states must agree by consensus on the need for negotiating a new legally binding protocol to the CCW.
If this cannot be achieved at the Sixth Review Conference, the Campaign to Stop Killer Robots will support the increasing number of states and organisations ready to work together on a new legally binding treaty on autonomous weapons, beyond the CCW.