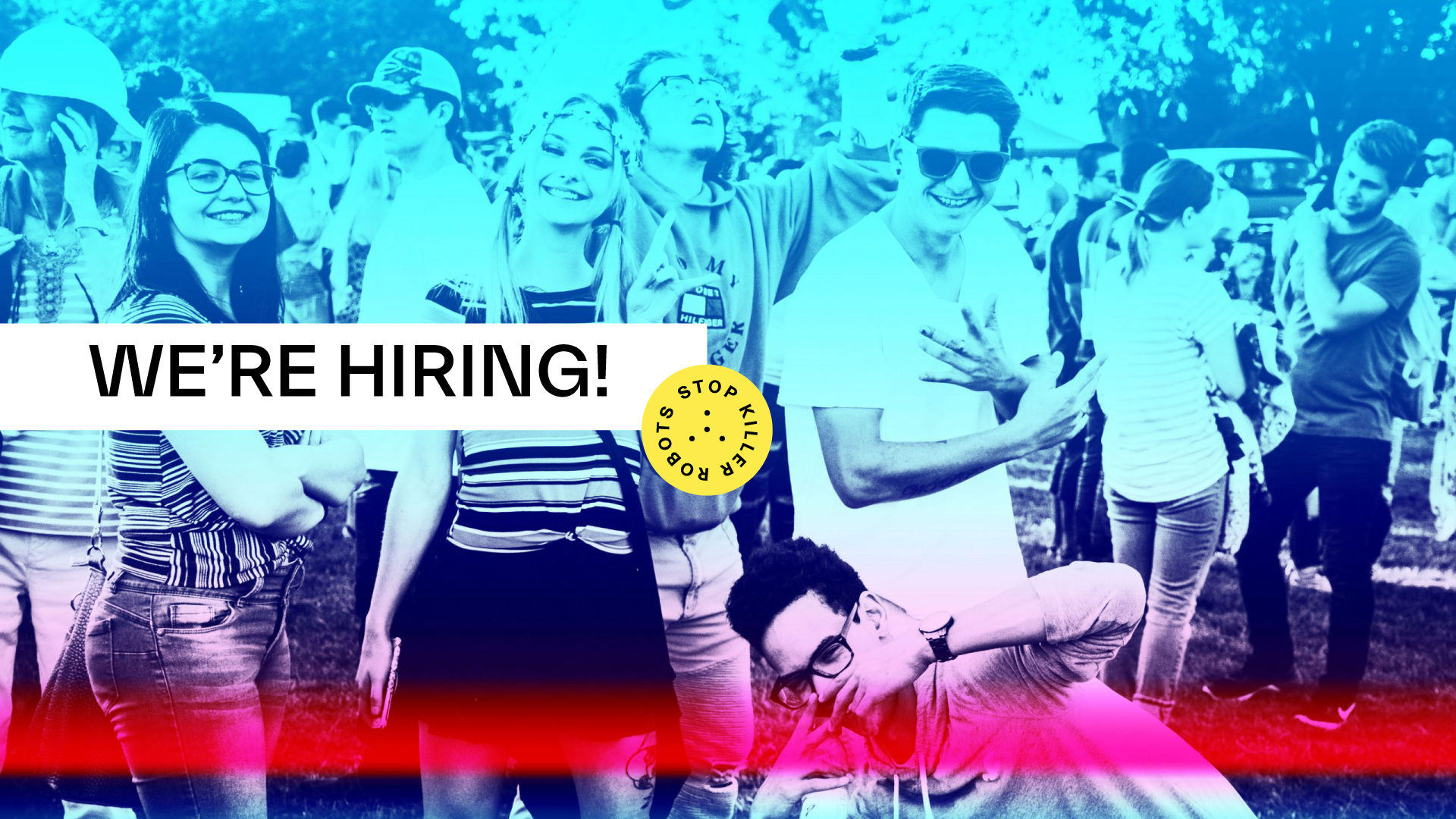 Join our team: Social Media & Communications Officer
Stop Killer Robots is looking for a creative and dynamic person to join our team to support social media, communications and digital campaigning work to counter digital dehumanisation, reduce the automation of harm, and regulate autonomous weapons.

The Social Media & Communications Officer will be responsible for creating dynamic and engaging social media and web content that supports Stop Killer Robots' campaign strategies. We are looking for a creative individual who loves social media, with a record of managing social media growth and community engagement across various platforms, particularly TikTok and Instagram.
The ideal candidate should have a flair for content creation; confidence in photo and video collection and editing; and an aptitude for graphic design. This position is for an avid consumer and producer of social media, who is aware of fast-moving social media, pop culture, social, and political trends and an eye for recognizing what makes for both timely and engaging content. They should be up for a challenge and enjoy travelling and working in diverse environments – from the United Nations to campaign meetings around the world. 
The full job description can be found here.
Email your CV/resume and a cover letter to [email protected] by 18 April 2023. Please write "Social Media & Communications Officer" in the subject line. Please note that due to the volume of applications, only shortlisted candidates will be contacted.