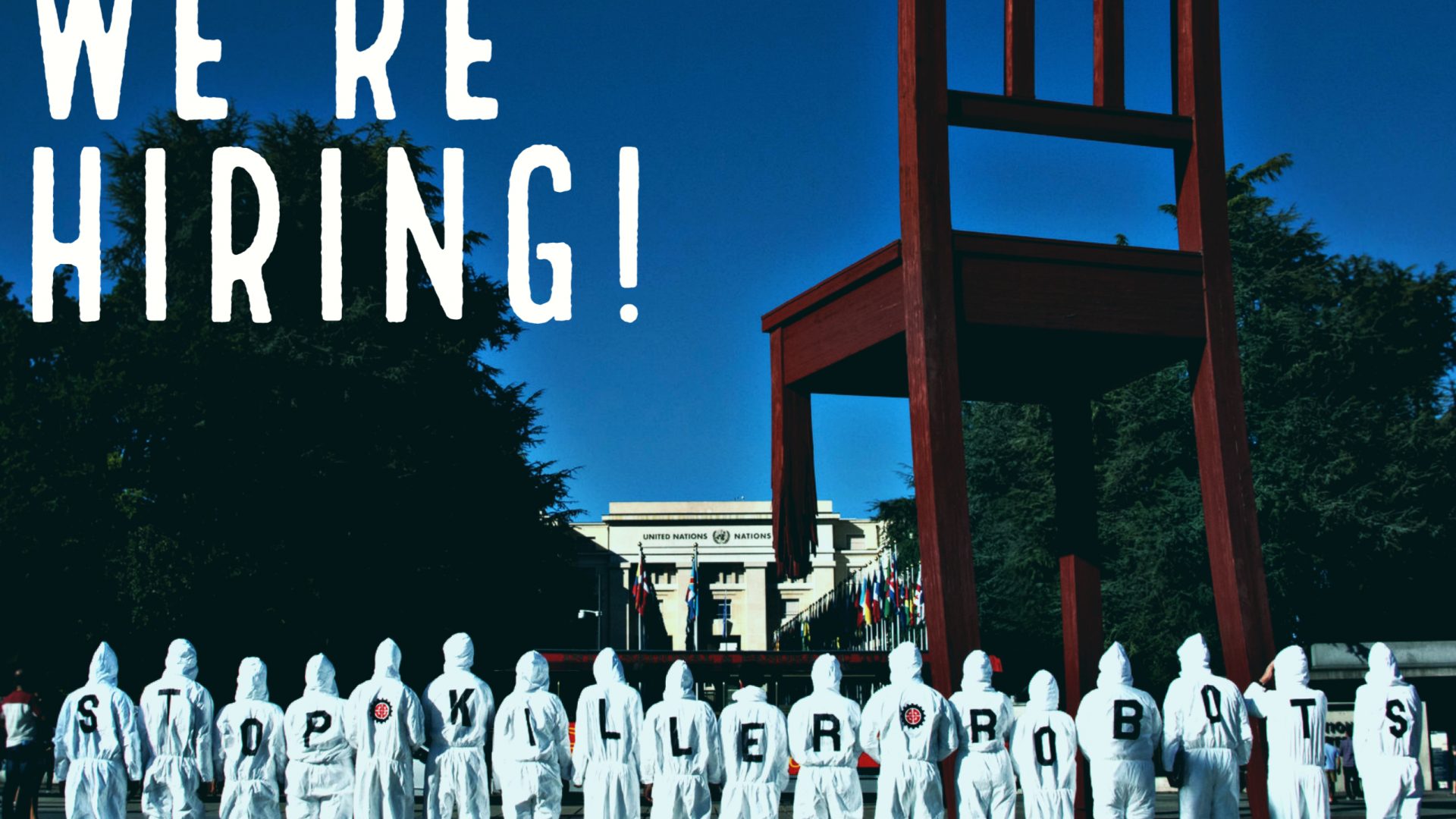 Join our team: Monitoring and Research Manager
The Campaign to Stop Killer Robots is hiring a Monitoring & Research Manager. This new position can be flexibly located, which would require people to be able to work from home. It will work in close cooperation with a team of staff based in various locations around the world. It reports to the Campaign's global coordinator at Article 36 (UK) and is administered by Mines Action Canada (Canada).
This position involves building a Research and Monitoring Unit to develop a recognised research identity – as a distinct component of the campaign – and to gather and organise information on key themes useful to the campaign's policy and strategy, including on developments in military and related technologies, and on law and policy responses to autonomy and automation in other areas of society.
Full job description can be found here.
Email your CV/resume and a cover letter to [email protected] by 1 July 2021. Please write "Monitoring & Research" in the subject line. Please note that due to the volume of applications, only shortlisted candidates will be contacted.